Dieumerci Christel
January 31, 8:00am - 10:00am CST. Hosted at Drekker Brewhalla
part of a series on Roots
About the speaker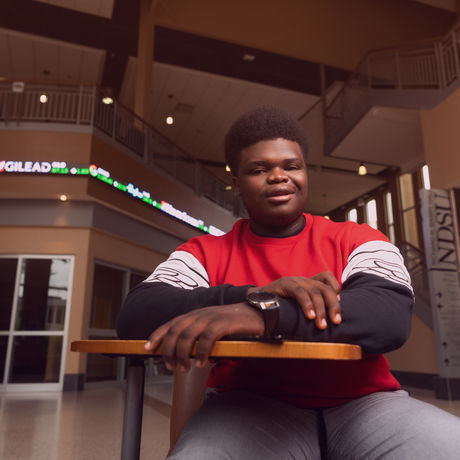 Dieumerci Christel is an Ed-Tech founder and a student at North Dakota State University. Chris is very innovative, creative, and a great problem solver. He is very positive and extremely passionate/mission driven to become a serial entrepreneur focused on building social impact companies. Dieumerci' s entrepreneurial spirit started when he was growing up in refugee camps where innovation was not a buzzword used by businesspeople; for him, it was the difference between life and death. Chris has made a lot of fans in the region as well as nationally and has already been recognized by NPR, Beta.MN, gBeta, and he just got chosen as one of the top 18 to 30-year-old entrepreneurs in the nation by Future Founders In Chicago.
Additional details
A tree is made up of not only its colorful leaves, but also its bark, branches, and most of all — its roots. The roots exist to provide sustenance and a strong foundation for the rest of its body.
Examine your own roots. When you retrace them, what do you find?
In his CreativeMornings talk, James Victore shares, "The things that made you weird as a kid make you great today. But only if you put it in your work." Identify the things that ground you and what you've carried with you over time. How have your roots shaped who you are today?
The start of a brand-new decade gives you the perfect excuse to dig up the old and to nourish the elements that sustain you. Courageous, creative work begins below the ground.
The Québec chapter chose this month's exploration of Roots and Félix Girard illustrated the theme.
Location
Hosted at Drekker Brewhalla
1666 1st Ave N
Fargo, North Dakota United States 58102
When January 31, 2020
8:00am - 10:00am