Davita Galloway
June 2, 8:30am - 10:00am EDT. Hosted at Warehouse 242
part of a series on Survival
About the speaker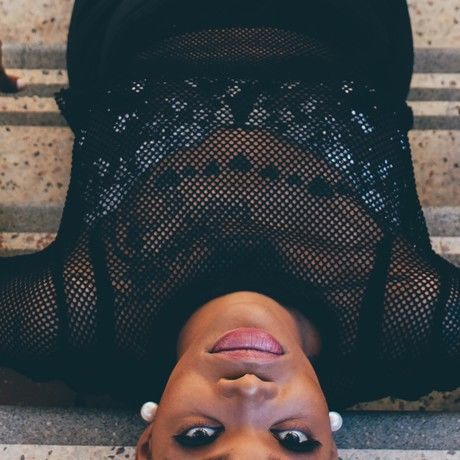 Davita Galloway attended UNCC, where she received an MSPH, and Parsons The New School for Design in New York. Having created dupp&swat — a creative studio named '1 of 100 Things to Do in Charlotte' — with her brother, Dion, a product of A&T, they are involved in all forms and facets of creative expression ranging from fashion show production to poetry events, from wardrobe styling to photo shoots with a celebrity clientele and much more. Their studio is a 'safe place' for creatives and serves as a platform for expression as the venue is often used for small, intimate events/workshops, etc. Recently listed as one of the Top 10 Players in Charlotte via Charlotte Agenda and as one of the three features in Posh Partners via SouthPark Magazine, the sibling duo plays a significant role in Charlotte's cultural scene.
As a team, the duo continues to produce. In Autumn 2014, they launched a quarterly production entitled SPREAD—which is another ode to expression. This lifestyle magazine embodies their young, vibrant spirit and is chock-full of quirky columns, graphic visuals and needed nostalgia. In short, in the magazine realm, it's a breath of fresh air and can be found in various markets. The brother-sister team can also be found 'arting the city' with their latest venture and nonprofit, CrownKeepers. With the mission to provide hands-on training, as well as art and trade-based education to those lacking creative and entrepreneurial opportunities, CrownKeepers pledges to create platforms and tangible goods through a holistic experience for the benefit of the public.
More, Davita, having served as Lead Stylist for Africa Fashion Week New York for several years, and as the resident costumer for On Q Productions, believes that wardrobe is paramount in the self-expression arena. She was also recently featured on Black Wednesday's blog as one of thirteen influencers in the fashion community.
Davita is also one-half of Nita&Vita, a YouTube series dedicated to delivering the 'raw and real' and is bountiful in #GirlPower. Using the nomenclature, SincerelySwat, Davita is aggressively pursuing her passions and is genuinely happy in doing so. To learn more about this quirky, never-matching personality visit: SincerelySwat.com and swing by DUPP&SWAT's new location at 2521 The Plaza (OPENING SOON).
Local partners
Location
Hosted at Warehouse 242
2307 Wilkinson Blvd.
Charlotte, North Carolina 28208
When June 2, 2017
8:30am - 10:00am