David Dodde
– Hosted at HOUSE INDUSTRIES WAREHOUSE STUDIO
About the speaker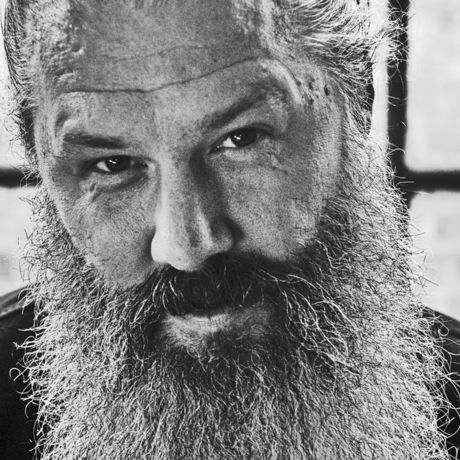 Born and raised in Grand Rapids, Michigan, David Dodde is an award winning artist, designer, and serigrapher.
Currently, David is the in-house serigrapher for House Industries, an interior designer for a number of multi-million dollar restaurant projects, and an internationally renowned fine artist. David's personal work strives to create a world of irreverent pop imagery – utilizing mass production techniques to question the ideas and perceptions which perpetuate the status quo.
Recognized for his branding abilities, David has successfully developed products for Fortune 500 companies and start-ups alike. His credits include packaging for Kellogg's, apparel for Disney, and in the late '90s, the development of Stink Brand Skateboards. His skills in serigraphy and his sensitivity to the craft have made him the choice of artists and designers including House Industries, Dwell, Eames Office, Coop, Tim Biskup, John Mayer, Jimmy Kimmel, and Tool. His collaborative work with House Industries is in the permanent collections of the University of Amsterdam and the Museum of Modern Art in New York. David's piece Fleurs et riviére, an interventionist work using Alexander Calder's La Grande Vitesse, garnered national and international acclaim.
Local partners
Additional details
The HOUSE INDUSTRIES WAREHOUSE STUDIO is located on the second floor of the RT LONDON building at: 1642 Broadway NW, Grand Rapids 49504.
Location