Danielle LaPorte offers her perspective on flow and creativity.
Danielle LaPorte is a poet, author, speaker and entrepreneurial badass that goes with the flow.
About the speaker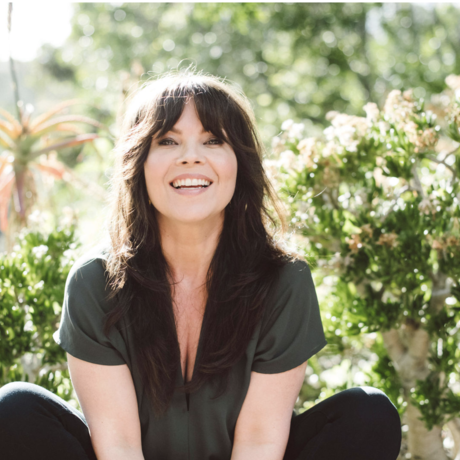 Danielle LaPorte is a poet, 'entrepreneurial badass' (Entrepreneur Magazine) and a member of Oprah's Super Soul 100.
Specializing in conscious living, she is the author of 'The Desire Map: A Guide to Creating Goals with Soul,' 'The Fire Starter Sessions: Soulful + Practical Guide to Creating Success, and 'White Hot Truth: Clarity for Keeping It Real on Your Spiritual Path — from One Seeker to Another'.
Her Desire Map Series has been translated into 10 different languages, and includes a day planner, multimedia course, and a Top 10 iTunes app. There are 700 Desire Map facilitators and coaches in 15+ countries around the world. 250,000 people have participated in her program and 'desire-mapped' their goals.
Forbes named 'DanielleLaPorte.com as one of the 'Top 100 Websites for Women" for her daily #truthbombs and poetry. Her website hosts an impressive 5 million visitors a month and has been called "the best place online for kickass spirituality."
Danielle lives in Vancouver, Canada. You can find her on Instagram @daniellelaporte.
How do you define creativity and apply it in your life and career? Creativity is concretizing energy. We're all creating all the time. The higher aim is to intentionally make things that will lessen suffering, or bring ease, beauty, insight and connectivity to other living beings. I'm most interested in using my creative skills to generate conversations about consciousness, compassion, and service. I write and speak about stuff that I find in the cosmos, mostly love.
Where do you find your best creative inspiration or energy? In pain. And joy. No in-between.
What's one piece of creative advice or a tip you wish you'd known as a young person? More stillness leads greater creative depth. And the most effective stillness is about sequencing––it's not about the amount of stillness you have, it's about docking in before you begin, and after you end. The Stillness Sandwich is a powerful thing.
Who (living or dead) would you most enjoy hearing speak at CreativeMornings? Francesco Clemente. Mary Magdalene. Rumi. DaVinci. Leonard Cohen. Joan of Arc.
What are you proudest of in your life? I still have an open heart.
What music are you listening to these days? Daniel Caesar, H.E.R, Crosby Stills Nash & Young, Glen Hansard, The Highwomen, Pink Floyd
Where is your favourite place to escape? Ten Thousand Waves Japanese Spa in Santa Fe, New Mexico.
What was the best advice you were ever given? It's not my problem to fix.
When you get stuck creatively, what is the first thing you do to get unstuck? Crank the music and dance.
What object would you put in a time capsule that best represents who you are today? My Vesica Pisces ring.
What is the one movie or book every creative must see/read? Wings of Desire by Wim Wenders
Favorite quotes from this talk
No quotes yet. Sign in to tag a quote!
204

Lovely Attendees





see everyone