Daniel Ortiz - (Virtual Event Only)
March 20, 8:30am - 10:00am EDT.
part of a series on Identity
About the speaker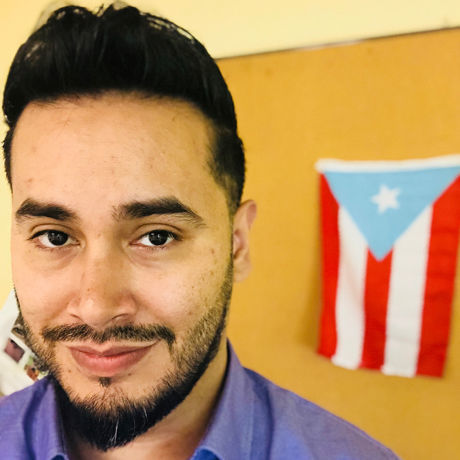 Daniel Ortiz is the outreach director for Policy Matters Ohio. A native of Lorain, Ohio and graduate of Oberlin College, Ortiz joined Policy Matters in 2016 and brings 15 years' experience in organizing, campaign strategy and education. Before his work with Policy Matters Daniel worked at the local, state and national level leading campaigns and managing key partnerships across the Midwest and the South. Since returning to Ohio, Daniel has been an advocate for voting rights, a complete count in the 2020 Census, policies that increase equity and help vulnerable communities. He draws from experience as a teacher and work as a campaign professional to develop programs that connect Policy Matters research with the community.
Daniel is a member of the Hispanic Roundtable and previously served on the boards of the Young Latino Network and Hispanic Alliance
Local partners
Additional details
This CreativeMornings Cleveland program is being hosted in partnership with Creative Fusion, a local and international artist residency that taking place throughout all of 2020. The theme this year is The Art of Democracy and the project will be interwoven with local efforts around the census and voting in upcoming elections.
The MetroWest Community Development Organization serves Clark-Fulton, Brooklyn Centre, and Stockyards. These areas have been historically undercounted in the census, which can lead to a loss of funding for federal aid programs and lack of representation.
The Clark-Fulton neighborhood is home to the densest population of Spanish speaking residents in Ohio. This Creative Fusion year will include local Latinx artists along with visiting artists from Puerto Rico, Cuba, Chile, and Mexico. Many of these artists are already very socially engaged and this project will serve to give voice to the artists' ideas around civic engagement, identity, social issues, and community.
The project will include the broader neighborhood through programs, performances, and exhibitions, all in the neighborhood. Host organizations include: Julia De Burgos Cultural Art Center Art House MetroHealth MetroWest CDO Building Hope in the City Comite Mexicano/Cleveland Classical Guitar Society LatinUS Theatre La Sagrada Familia