Crystal Lim on Anxiety
– Hosted at lyf@SMU
part of a series on Anxiety
About the speaker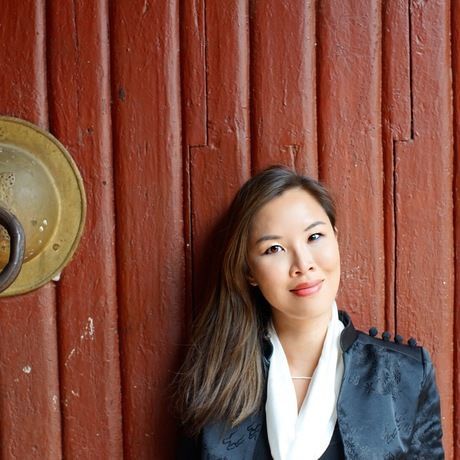 Crystal Lim-Lange is a holistic education expert and mindset change agent. She is the founder of mindset change agency Forest Wolf, and previously the Director at the National University of Singapore (NUS)'s Centre for Future-ready Graduates.
She is best known for pioneering "Roots & Wings" at NUS, a groundbreaking large-scale mindfulness and social emotional intelligence program which prepares youth for a rapidly changing world through teaching essential skills such as self-awareness, mindfulness, empathy and resilience.
Crystal calls her life journey "from Mercenary to Missionary". Her career started off in the frenetic world of investment banking and equities trading, and then a mid-life existential crisis prompted her to move from cosmopolitan Singapore to a vineyard in rural Australia, where she started Legacy Retreat, offering holistic personal growth retreats for senior leaders.
Though running retreats was deeply fulfilling, Crystal always longed to scale her work and shift mass consciousness. One day, while meditating on a mountain in Bhutan, one of Crystal's retreat clients suggested that she bring her personal transformation work to a younger audience, and connected her with the National University of Singapore, who happened to be looking for a change agent to future-proof its youth. Suddenly, she found herself educating thousands of millennials, expanding into educator and corporate programmes.
Roots & Wings has changed the lives of over 10,000 students so far and NUS is the first university in the world to offer a future-ready skills program as an essential part of the educational journey.
Crystal is passionate about unlocking human potential and believes that our collective future depends on the evolution of our consciousness. She blogs at www.thecrystalstream.com and her upcoming book, Mindsets & Meaning, is a manual for the hardware-savvy but heartware-dumb generation, and delves into the essential mindsets we need to thrive and find meaning in a VUCA world.
Local partners
lyf@SMU is a new co-study, co-work and co-living space. discover the different spaces and activities created for more collaboration, connectivity and community building. this is where learning meets social, where lyf meets the SMU community.
Additional details
This month you'll find us at a pop-up location lyf@SMU, a few hundred metres from the previous. If you are old enough to remember, it's the old MPH building, otherwise it is right across SMU School of Law.
lyf@SMU, 71-77 Stamford Rd, Singapore 178895 Stamford Rd, Singapore 178895
GETTING THERE By MRT: Bras Basah MRT Station
Traffic is unpredictable in the area during mornings, so do try and take public transport if possible.
8AM - 830AM: Registration and breakfast 830AM - 915AM: Talk and Q&A
Location
Hosted at lyf@SMU
71-77 Stamford Rd, Singapore 178895 Stamford Rd
Singapore, Singapore 178895
When
–