Van Overton Jr.
September 15, 8:30am - 10:00am MDT. Hosted at FreeRange
part of a series on Compassion
About the speaker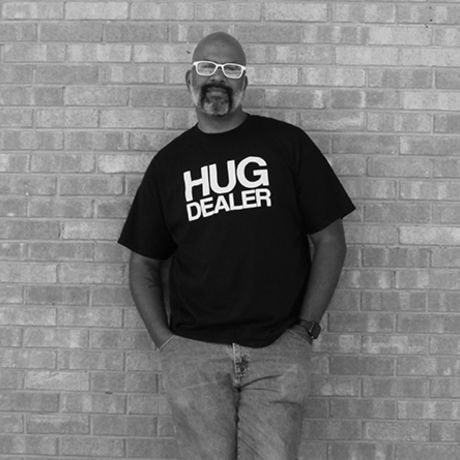 Van Overton has been involved with child advocacy for many years. He is currently Executive Director of SpreadLoveABQ (an organization committed to developing creative fundraising solutions for child advocacy groups), Co-Founder of Duke City Dream Lab (an organization that works to make the arts accessible to all children), was on the New Mexico PTA Board of Directors for the last four years, and is an active volunteer in Albuquerque schools. Aside from being Albuquerque's Volunteer of the Year, Van is a husband and father of two and has made child advocacy his life's purpose, believing that anyone can make a meaningful impact on a child's life by simply being available and showing up!
Local partners
Since 1987 Flying Star Café has cared about what we put in your mouth. We take great pride in feeding you responsibly. We cook and bake from scratch, selecting ingredients that enhance health instead of detracting from it. We also believe that the best ingredients make the best tasting food.
The City of Albuquerque's Economic Development Department works to create, diversify, and enhance job growth and to promote business development and stability.
The Economic Development Department supports business and the development community within city government and between city agencies.
Additional details
Compassion is a pause button that reminds us of a fundamental truth: we're all stumbling and nobody has it figured out. The best part about compassion is that it's a learned trait—unlike your height or eye color—and the more we practice accepting others the sooner the easier it becomes to accept ourselves. When this is at the forefront of our minds, we give people a chance to show up and be seen. When in doubt, the answer is compassion.
This month's global exploration of Compassion is presented by Shutterstock. The theme was chosen by our Helsinki chapter and illustrated by Sami Viljanto.
Location
Hosted at FreeRange
1700 Central SE
Albuquerque, New Mexico 87106
When September 15, 2017
8:30am - 10:00am