Creative Release Hour
August 28, 10:00am - 11:15am EDT. Hosted at ZOOM
part of a series on Stress
About the speaker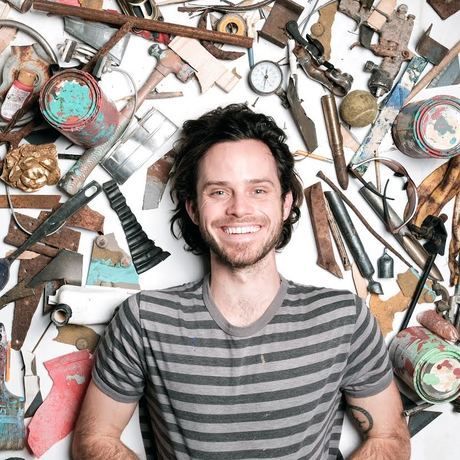 William Massey is a freelance artist, sculptor, creative entrepreneur, and a co-leader of art programs within social organizations and health facilities throughout the city of Atlanta, Ga.
William initially found his voice through art during his time at Valdosta State University, receiving his BFA in 2012. William arrived to Atlanta in 2013 to begin his art career consisting of outlets such as glassblowing, teaching art to homeless youth, and public art installations. He has gradually evolved into a force of creative connection in Atlanta - utilizing the power of art to unify communities, uplift public spaces, pursue social and racial reconciliation, and creatively comfort those in hardship.
William has traveled throughout the globe with his artwork, serves on the boards and leads art programs with several local organizations, founded ColorATL, and has a number of works exhibiting publicly around Atlanta, Ga.
Local partners
More than 15 million people and businesses around the world use Mailchimp's marketing automation platform to to reach their customers and grow their business. Mailchimp shares CreativeMornings' belief that we're better when we work together.
See Spark Go is a public relations agency committed to telling the best stories in the world. As an 11-year-old agency with 3 offices nationwide, their team of talented storytellers make brands come to life through the use of integrated communication strategies spanning a variety of mediums. For more information on how they could amplify your story, visit See Spark Go dot com.
Additional details
During this Creative Release Hour we will be reducing stress and increasing life with some low-key art making alongside artist William Massey. No artistic experience required, use whatever supplies or materials you have laying around the house - pencils, markers, paper, house paint, found objects, broken dishes, wood and twigs from the yard, leaves, glue, old photos, magazines, scissors, dirt… anything goes.
This will be a zoom call and we highly encourage turning on your camera! It will be more fun to see familiar and new faces from our community as we create, stress free, together.
Limited to 100 participants. If you can no longer attend please release your ticket so that someone else may participate.
Location
Hosted at ZOOM
ZOOM
Atlanta, Georgia United States 30312
When August 28, 2020
10:00am - 11:15am