Virtual
What are Virtual FieldTrips?
FieldTrips are meetups to interact, learn and collaborate in an effort to level-up your creative life. Built on top of our 20,000 monthly attendees at CreativeMornings talks, FieldTrips are community-organized events built on the spirit of generosity that has powered CreativeMornings events for the past 10 years.
Thanks for participating! We're lucky to have you.
Creative Breakthrough Lab 2021
–
About this FieldTrip
2020 was a challenging year for our creative community. But we've made it: it's the New Year! This is your chance for a fresh start and to decide what's important and meaningful for you to create in the months ahead.
How will you make 2021 better? How can you transform coping into thriving?
Join us for this empowering Creative Breakthrough Lab® FieldTrip webinar designed to help you dream bigger and "take the lid off" what's possible for you to create and achieve in 2021.
As a participant, you're encouraged to bring a specific personal or professional creative challenge for which you would like to create a breakthrough result. Your challenge can be a current project, a career situation, a new business idea, a business problem or opportunity, or even a creative block — any issue standing between you and achieving greater joy, freedom and success in your work or business.
In this Lab program, you'll learn proven success principles and participate in hands-on exercises that will help you: • Clarify your vision for what you wish to create or achieve • Strengthen your sense of purpose (Your "WHY"!) • Identify blind spots where impediments are holding you back • Face challenges with greater confidence and effectiveness • Think outside the box so you can move beyond old limitations Best of all, you'll walk away with your own personalized action plan for accelerating the success of your project, work, or business. Join us in transforming this period of uncertainty into a new world of creative opportunity!
About your Host Mitchell Rigie is an author, speaker, and thought leader in creative thinking and problem-solving. He is a founding partner of SmartStorming, an NYC-based consulting and training company that helps clients including Google, Under Armour, NBCUniversal, Capital One, and Spotify become more effective creative problem solvers.
Mitchell is also the founder of the Creative Breakthrough Lab® that empowers creatives and entrepreneurs with high-performance strategies, habits, and tools to achieve next-level success faster and more easily.
Organizer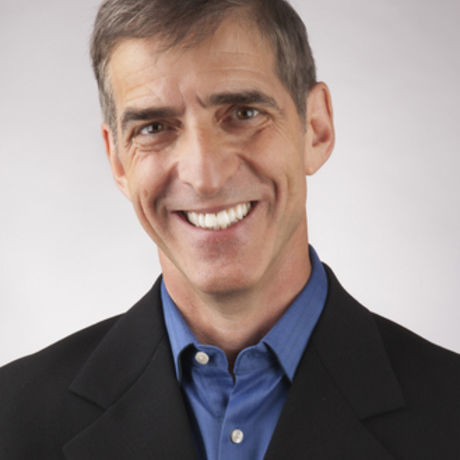 Mitchell Rigie
Hosted at This is a virtual event, you will receive a link to attend in your registration email
When
–