Virtual
What are Virtual FieldTrips?
FieldTrips are meetups to interact, learn and collaborate in an effort to level-up your creative life. Built on top of our 20,000 monthly attendees at CreativeMornings talks, FieldTrips are community-organized events built on the spirit of generosity that has powered CreativeMornings events for the past 10 years.
Thanks for participating! We're lucky to have you.
Creative Balance: A Guide to Building Artistic Capacity and Identity during Turbulent Times
May 4, 12:00pm - 1:15pm EDT. Hosted at FieldTrips on Zoom
About this FieldTrip
As creatives, we are caught in a tension between using art as an escape from life's worries and using it as a powerful way to process what we are experiencing and feeling. This interactive session will give you the tools to sense and understand your own needs, set up practices that pave the way for creative freedom, and learn fun ways to articulate and share your story through a variety of creative outlets.
Many times we find ourselves identifying with our field or art form. Our interactions and business cards reinforce this idea that "I am an insert job title here " rather than having the time and space to explore the breadth of our creative potential. Right now, we find ourselves in a moment where our routines have been interrupted and that opens us up to establish and flourish in new routines.
Bring your passions, fears, frustrations, and dreams and be prepared to leave with a full tool belt and self-authored creative road map for achieving focus, balance, and resilience during these turbulent times.
About your Host
As a creative coach, arts administrator, educational consultant, and music educator, Matt has the privilege of helping hundreds of students and teachers realize and develop their creative potential each year. As the Director of Visual & Performing Arts at The Mount Vernon School, in Atlanta GA, he works with artists and educators in music, dance, theatre, film, graphic design, visual art, and virtual reality where they have the opportunity to build programs that help learners of all ages explore wellness and storytelling in innovative ways. Matt is a passionate musician and educator, but his greatest joy comes in helping others find the intersection where passion, talent, and identity meet. You are an artist. Be great.
Organizer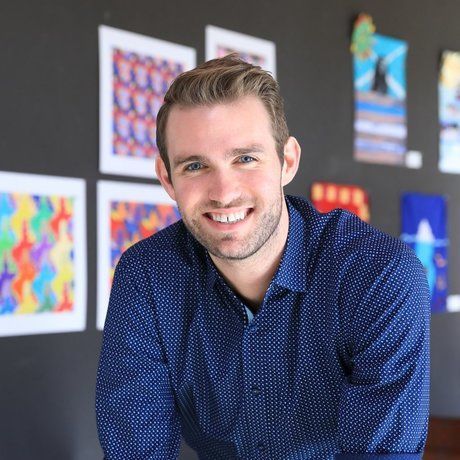 Matt Neylon
Location
Hosted at FieldTrips on Zoom
Zoom
Brooklyn, NY United States
When May 4, 2020
12:00pm - 1:15pm