atx
What are FieldTrips?
FieldTrips are meetups to interact, learn and collaborate in an effort to level-up your creative life.
We're limiting these events to only 25 people, they're like an intimate dinner party. Your absence will be felt so please make sure that you can definitely attend if you sign up. Also, we're in the prototyping phase, so come with an open mind and be prepared for anything.
Thanks for participating! We're lucky to have you.
Creating Community & Why it Matters
November 1, 8:00am - 9:30am CDT. Hosted at Blackboard
About this FieldTrip
Here at CreativeMornings, you know we are all about community! Community defines and shapes our sense of place and helps us recognize where and what we want to belong to. Being a part of a community gives us the opportunity to connect and share experiences through face-to-face or digital interactions. Successful communities (and coffee!) have the power to energize entire groups of people and foster lifelong connections.
Noelle Hoffman, founder of Spare Time and Moment to Make, will share her experiences of creating lasting communities in the workplace. We'll explore what community means to us and how we can create a sustainable culture of community to bring together the people in our life.
We'll define what community means to us, explore the existing communities we're a part of or want to join, share their impacts to us personally and professionally, and identify the next steps in our journey to creating or joining a community that matters to us.
This FieldTrip is a special co-production between CreativeMornings/ATX and AIGA Austin. Learn something new and meet and mingle with your fellow creatives from both communities.
Thank you to Blackboard for opening their doors to make this FieldTrip possible!
Local partners
AIGA Austin advances design as a professional craft, strategic advantage, and vital cultural force. As the largest community of design advocates, we bring together practitioners, enthusiasts, and patrons to amplify the voice of design and create the vision for a collective future. We define global standards and ethical practices, guide design education, enhance professional development, and make powerful tools and resources accessible to all.
At Blackboard, we help you leverage innovative technologies & services to solve your most critical challenges in education.
Organizer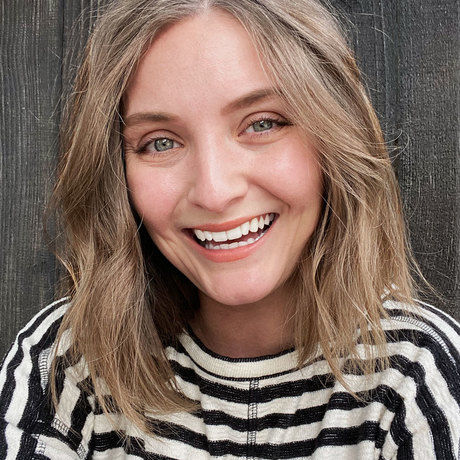 Noelle Hoffman
Location
Hosted at Blackboard
2000 East 6th Street
Austin, Texas United States 78702
When November 1, 2019
8:00am - 9:30am