chi
What are FieldTrips?
FieldTrips are meetups to interact, learn and collaborate in an effort to level-up your creative life.
We're limiting these events to only 25 people, they're like an intimate dinner party. Your absence will be felt so please make sure that you can definitely attend if you sign up. Also, we're in the prototyping phase, so come with an open mind and be prepared for anything.
Thanks for participating! We're lucky to have you.
Craft the job you want from the job you have
November 8, 5:30pm - 7:00pm CST. Hosted at WeWork (20 W Kinzie, 13E)
About this FieldTrip
Happiness is an emotion created from your perception, and with a few tweaks, especially if you have a certain level of autonomy at work, you can find and increase your levels of happiness in almost any situation. Field trip participants will learn three research based strategies and then create actions plans to immediately cultivate greater personal meaning at work.
My mission is to simplify health, wealth, and happiness, and to guide people in taking greater control over their life. Too often people just accept their circumstances when they aren't happy, especially at work. This FieldTrip is about empowering you to craft the life you want in an area where you normally don't feel you can.
Worksheets will be provided and the majority of this FieldTrip will be a workshop.
INSTRUCTIONS:
Arrive at 20 W. Kinzie and proceed to 13th floor to meet in the WeWork common area. Once everyone is checked in, your host will bring the group to "Conference Room E". Please arrive on time as late arrivals could have trouble and miss the FieldTrip.
–
We're excited to introduce FieldTrips in partnership with Adobe. Submit an idea to host your own FieldTrip here.
Local partners
Adobe is the global leader in digital marketing and digital media solutions. Our tools and services allow our customers to create groundbreaking digital content, deploy it across media and devices, measure and optimize it over time, and achieve greater business success. We help our customers make, manage, measure, and monetize their content across every channel and screen.
Organizer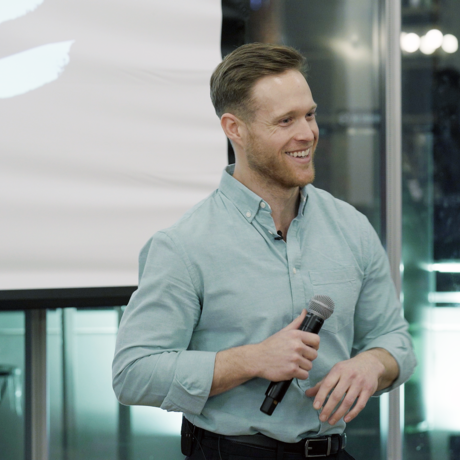 Benjamin Ritter
Location
Hosted at WeWork (20 W Kinzie, 13E)
20 West Kinzie Street, Room 13E
Chicago, Illinois United States 60654
When November 8, 2018
5:30pm - 7:00pm