Virtual
What are Virtual FieldTrips?
FieldTrips are meetups to interact, learn and collaborate in an effort to level-up your creative life. Built on top of our 20,000 monthly attendees at CreativeMornings talks, FieldTrips are community-organized events built on the spirit of generosity that has powered CreativeMornings events for the past 10 years.
Thanks for participating! We're lucky to have you.
Cookie Decorating 101: Royal Icing!
– Hosted at FieldTrips on Zoom
About this FieldTrip
Have you ever seen beautifully decorated cookies online or in a shop window and wonder, "How did they do that!?" Well, I am here to show you how! In this lesson, I will walk you through the process of making royal icing and using it to decorate cookies. Royal icing is really great for decorating cookies - you can get very fine and artistic details, give your cookies a really smooth and polished finish, and, unlike frosting or buttercream, it's dairy-free! Oh, and it's fun too!
If you just want to watch, you are more than welcome! Some of the best decorating techniques I know have come from watching others. But, if you are up for the challenge (you can do it!), you will need to gather a few tools and ingredients to follow along (see below).
Ready? Here we go!
(1) Get your cookies. Any type of sugar cookie will do! I will be making a batch of my favorite cut-out cookies for this tutorial. If you don't have the time or space to make your own, you can always grab some from your local grocery store or bakery. I will be cutting mine into the shapes of circles and stars. If you have those - awesome! If not, no worries. Ultimately, you just need cookies with a flat surface on top to learn the technique.
(2) Assemble the royal icing tools and ingredients:
~ Measuring cups
~ Measuring spoons
~ Powdered sugar (2 ¾ cup)
~ Meringue powder (2 Tablespoons)
~ Vanilla extract (¼ teaspoon)
~ Water (5 Tablespoons)
~ Gel food coloring (must be gel, liquid will water down the icing. You can also not color and just use it as white!)
~ A few toothpicks
~ Electric stand mixer (preferred) or electric hand mixer
~ Piping bag w/ Tip size #1 (You don't have to have a tip but it helps with the icing's consistency. If you don't have a piping bag, you can DIY it hereNote, you won't use a tip with this method. Instead, you will need to carefully cut a small amount off the point when you're ready to use them.)

Royal iced cookies are fairly easy to accomplish once you learn the basics. You can use these skills to make beautiful cookies for any event! For this class, I'll be using the Fourth of July as my event theme.
About your Host
My name is Chelsea and I am a designer + baker. My day job has revolved around design work but, in my free time, I love to bake treats of all sorts. I have become passionate about royal iced cut-outs over the last few years and taught myself how to bake, create, and decorate them. Follow along with my designs & bakes on Instagram & Facebook via @naumsense
Organizer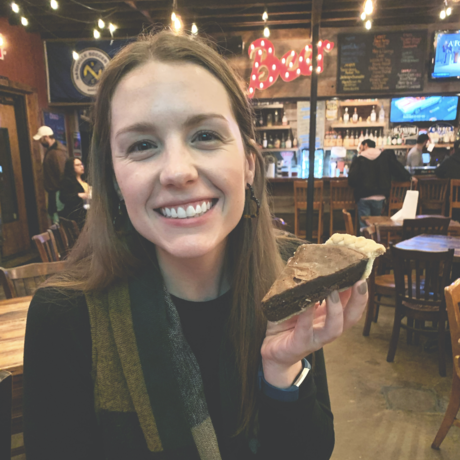 Chelsea Nauman
Location
Hosted at FieldTrips on Zoom
Zoom
Brooklyn, NY United States
When
–