Community Takes the Stage
March 13, 8:30am - 10:00am EDT. Hosted at Central Library
part of a series on Identity
About the speaker
Community Takes the Stage - In celebration of our birthday every year, we invite Buffalo's creative community to pitch stimulating and thought-provoking "shorts" of their take on March's global CreativeMornings theme. This year, that theme is 'Identity', we had our largest submission pool yet, and selected these folks to share their interpretation of the theme as it relates to creativity:
➤ Ambitious, community oriented and creative, Gaitrie Subryan danced her way into the Western New York Community seven years ago. Gaitrie noticed the lack of Bollywood dance classes in the area. With her training and experience she decided to jump in, actually she LEAPED in, giving the community the ability to travel to another part of the word. Rooted in her culture and upbringings she fell in love with dance while sitting in her family living room in the Bronx and watching Bollywood films with her grandmother and parents. Gaitrie has created a performance troupe that comprises of women from all backgrounds and dance forms. Devi Bollywood Performing Arts continues to provide a platform for dance in the Western New York area.  Now, a mom of three (with a 4-year-old boy and twin 16-month-old girls) she is even more determined to share her passion with those around her. Gaitrie continues to add the brinks in building a community that amplifies compassion for others, confidence in one's self and truth in the world around us. Her hope is to continue in this direction in sharing her passion with individuals from all backgrounds, including youth, men, women and our inner child. "I can't change the world, but I can do my best, where I am, in sharing love and hope with those around me"
➤ Maya Satterwhite, aka Maya By Name, is establishing herself as an artist with a vision and a voice for good. Following her graduation from Kenmore West High School in 2014, the Buffalo-born singer/songwriter began recording her original music at a local studio. Since then, the singer has self-written and released three projects: Arrival (2015), Next Verse (2016) and She (2018). Consistent in its message of empowerment, Maya's music blends pop/R&B with influences of rock, funk and hip-hop.
As a songwriter, Maya's work has received several television placements, notably NCIS: New Orleans and JDM Legends. Most recently, the singer performed her first Canadian show at Bootlegger, L'Authentique in Montreal, and was a featured performer for The Voice Open Mic Night at Rockwood Music Hall in NYC. Behind the lens, Maya has been involved in campaigns for Jared Jewelers, Dick's Sporting Goods, Jo-Ann Stores, and Fisher-Price.
➤ A native of Buffalo, New York, Naila Ansari is a cum laude graduate of Point Park University's Conservatory of Performing Arts Program.
She is an original and former principal dancer for the August Wilson Center dance ensemble, where the company was named "Top 25 Dance Companies to Watch" in dance magazine for the 2012-2013 season. Naila also danced and performed works for the legendary Lula Washington Dance Theatre out of Los Angeles, California. She has had the privilege of dancing works by Robert Battle, Kyle Abraham, Camille Brown, Darrell Grand Moultrie, Sidra Bell, and Kiesha Lalama, to name a few.
Naila is a fellow visiting assistant professor at Buffalo State College and in her final year as a candidate for a master of fine arts degree in dance at the University at Buffalo. Most recently, Naila has two publications in theatre journal and has had her choreography performed at the Kennedy Center in Washington, D.C.
Local partners
The Buffalo & Erie County Public Library consists of the downtown Central Library, eight branches in the City of Buffalo and twenty-eight facilities located on one end of Erie County to the other. There is also Library on Wheels state-of-the art bookmobile. The libraries serve as centers of information, education, culture, and entertainment for the residents of Erie County. The B&ECPL has more than 3.2 million materials - books, eBooks, DVDs, music, and more. Free library cards (traditional and eLibrary) are available to Erie County, New York residents and to those who work and/or attend school in-county. Connect with the library on your favorite social media platform and catch its podcast, All Booked Up!
Paula's Donuts is a family-owned and -operated business that was established in 1996. Every day, their hand-cut donuts are baked fresh on the premises of their three Western New York locations: Tonawanda, Clarence, and West Seneca. With over thirty varieties of donuts and baked goods prepared the old-fashioned way, Paula's is always made with love.
We curate a seasonal menu of coffees and espresso from the quality-focused and single-origin roasters at Overwinter Coffee. Their beans express dynamic flavors unique to their origins, which we strive to highlight through advanced brewing techniques to bring out both their sweetness and complexity. Roasted locally, and with a new storefront in downtown, we are proud to partner with who we believe has the beans to beat in Buffalo. Accessibility is key to our mission, and Roots Coffee and Tea is first and foremost a place where anyone can get a great cup of coffee.
Additional details
INTERPRETERS AVAILABLE
Reserved seats and a sign interpreter are available, thanks to Deaf Access Services. To hold your spot, email us by the Wednesday before the event.
Photo from Beth Insalaco.
GET HERE GREEN
This event will be in the Collections Gallery, on the Central Library's top floor. Read more about getting to the library here.
Photo from Beth Insalaco.
BE A ZERO WASTE HERO
All of our events are completely waste-free, so please Bring Your Own Mug (and cloth napkin, if you're feeling extra green).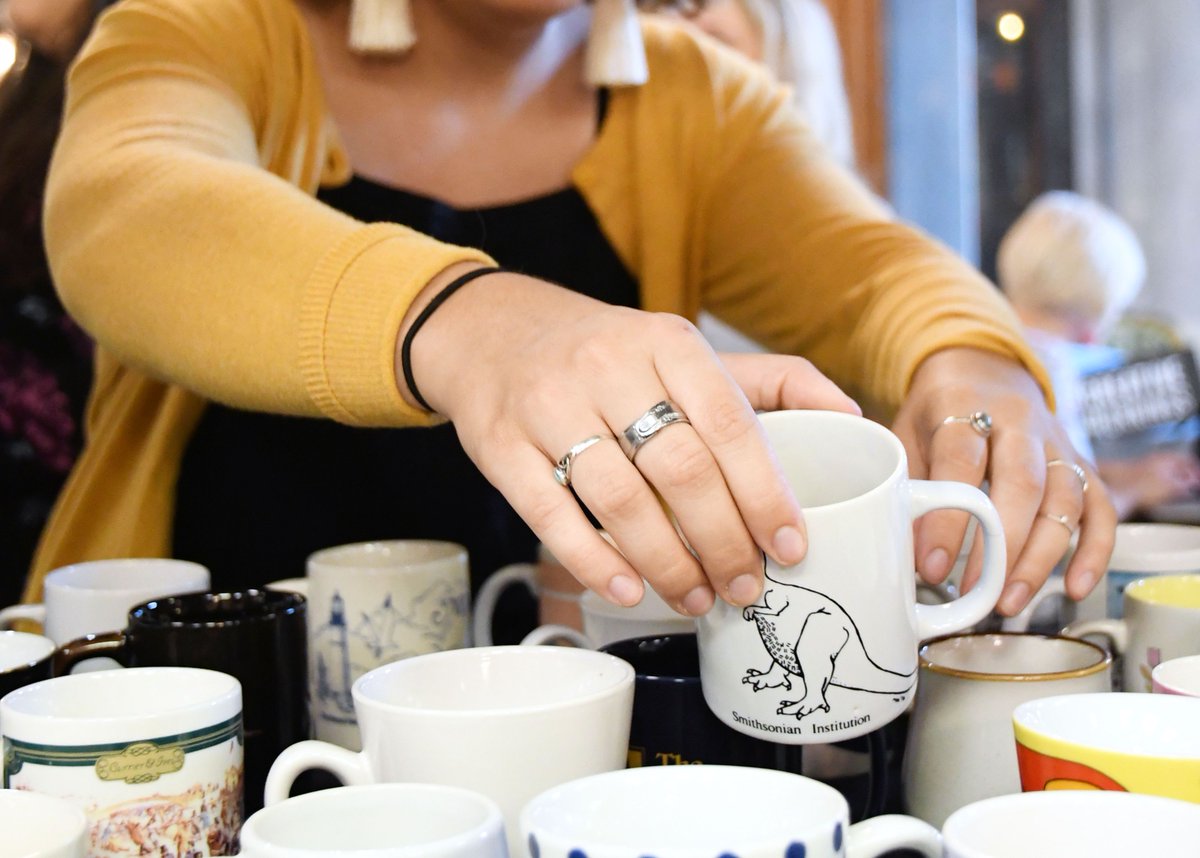 Photo from CreativeMornings/St. Pete.
Location
Hosted at Central Library
1 Lafayette Square
Buffalo, NY United States 14203
When March 13, 2020
8:30am - 10:00am