Colm O'Gorman - Freedom
May 30, 8:30am - 10:00am IST. Hosted at Medley by Andrew Rudd
part of a series on Freedom
About the speaker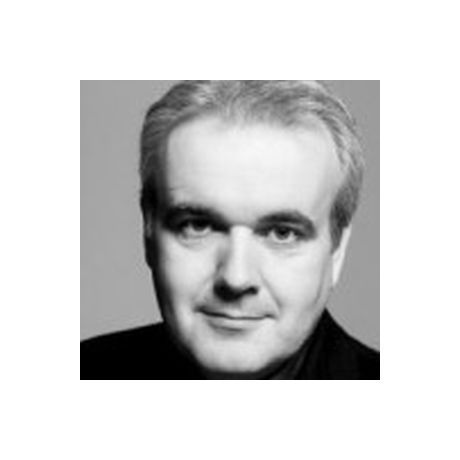 Colm O'Gorman's résumé is too long to read right now but in fairness he's the Executive Director of Amnesty International Ireland, founder of One in Four, one of Ireland's first Educate Together founders, a writer, a documentary maker and by all accounts, one of the nicest people you'll ever meet. Oh, and it is with great pleasure that we'd like to tell you that he is our Creative Mornings Dublin speaker for May on the theme of #FREEDOM on the 30th of May in Medley by Andrew Rudd.
We're also a part of the BloomFringe this year! Yayz! Check out their events on their website BloomFringe
Local partners
Squarespace's mission is to provide creative tools that help anyone give a voice to their ideas. From the designers and engineers who are creating the next generation of web and mobile experiences, to anyone putting a website together for the first time, Squarespace provides elegant solutions that set new standards for online publishing.
Additional details
Colm O'Gorman was born in Wexford, Ireland in July 1966.
The son of a farmer, he spent the first eleven years of his life in the village of Adamstown before moving with his family to Wexford town in 1977. He left Wexford in 1984, living in Dublin for a few years before moving to London in 1986.
He worked as a waiter, a barman, a charity fundraiser, a hair salon manager, a security guard, a coat check attendant, a radio dj, a cook, a restaurant manager and a mini cab driver before he finally decided to get serious about a single career and train as a therapist in 1994.
He qualified as a physical therapist in 1994, and as a psychotherapist in 1996. He worked initially in private practice before founding the organisation One in Four in 1999 to support women and men who have experienced sexual violence.
In 1998 he launched a legal case against the Roman Catholic Church as a result of his experiences of sexual abuse at the hands of one of its priests when he was a teenager. He went on to sue the Bishop of his home diocese of Ferns and the Pope.
In 2002 he took part in a BBC documentary, which told the story of his battle with the Roman Catholic Church. The film, Suing the Pope aired in March 2002 and resulted in the resignation of the Bishop of Ferns Dr Brendan Comiskey.
Colm returned to live in Ireland in 2003 to found One in Four Ireland. In his role as Director of One in Four, he was instrumental in the establishment of the Ferns Inquiry, the first state investigation into clerical sexual abuse in Ireland. The inquiry investigated the management of child sexual abuse concerns and allegations by the Catholic Church and by State authorities.
In 2005 he helped to establish Gorey Educate Together National School ; a multi-denominational, co-educational, child centred and democratically run primary school.
Colm is a regular media commentator and contributor, has written extensively on social justice and human rights. He has made a number of documentary films, including the BAFTA awarding winning A Family Affair (2000), Suing the Pope (2002) and Sex Crimes and The Vatican which he presented for BBC Panorama in 2006.
Colm's work as a human rights defender is driven by a deep commitment to human rights and social justice and an abiding belief in the power of advocacy and activism, which challenges all of us to use our individual and collective voices to demand change where it is most needed.
Colm served briefly as a member of Seanan Éireann, the upper house of the Irish parliament. He unsuccessfully contested the 2007 Irish general election and discovered that electoral politics was most definitely not his thing.
In February 2008, Colm was appointed Executive Director of Amnesty International Ireland.
His first book Beyond Belief was published by Hodder & Stoughton. It became an instant bestseller, reaching number one in the Irish non-fiction bestsellers list within a week of its publication.
Colm lives in County Wexford with his family.
Location
Hosted at Medley by Andrew Rudd
56-58 Drury St. Dublin, D2
Dublin, Ireland
When May 30, 2014
8:30am - 10:00am