Code Cubitt
– Hosted at HUB (Ottawa)
part of a series on Urbanism
About the speaker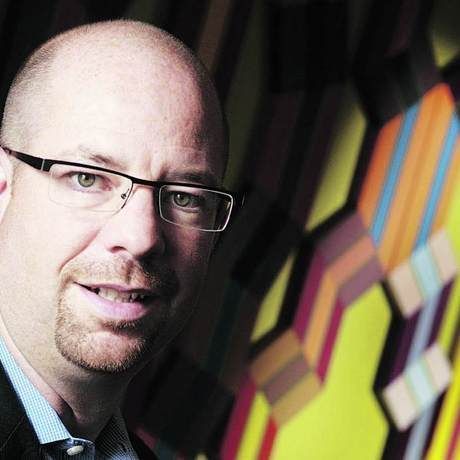 This month's speaker is one of Ottawa's newest transplants who experienced getting away from it all, but just when he thought he was out… they pulled him back in. Code will provide valuable insight into the life of a successful urban professional and highlight the importance of maintaining a work/life balance while also managing a $35-million investment fund!
Code Cubitt has more than 20 years of technology company experience as a company founder, operating executive and investor. Code has been involved with more than 25 start-ups as an investor or founder. Code was most recently an Investing Partner at Motorola Ventures in California, where he invested in six companies including mFoundry (acq: FIS), Intelleflex, Apprion, Dart Devices, Dilithium Networks (acq: ONMobile Global), and Zephyr Technology.
Prior to Motorola, Code was with Gabriel Venture Partners, a $260M early-stage Silicon Valley VC firm investing across IT. Code led the firms practice in "disruptive technologies" with a focus on mobile technologies including batteries, displays and memory.
Code has served on the boards of numerous start-up companies including Apprion, Dart Devices, Dexterra, Dilithium Networks, Intelleflex, KMSI, mFoundry, MScripts, Zephyr Technology, and Zeuss Inc., as well as the boards of directors of The Mid Atlantic Venture Association, Young Atlantic Venture Association, and as President of NextGen Partners.
Local partners
An Ottawa institution, Magpie Jewellery takes pride and care in selecting only the finest jewellery from designers across Canada and the world and in bringing them together in unique displays that entice and inspire. With 3 locations Rideau, Glebe and the home of our fantastic support local collaboration "Arts Nest" at the new Westboro location, Magpie Jewellery is the first stop for designer and alternative bridal jewellery in Ottawa. Magpie Jewellery's support of CreativeMornings is just one of the ways in which they help foster a culture for creativity and art in Ottawa, we are thrilled to have Magpie Jewellery in the CreativeMornings community!
If you can dream it (and it's made of wood or other natural materials) they can make it! Visionaries providing solutions for a better life. They design and build, do fine woodworking, and kitchens among many othe projects, including an incredibly generous community donation to Creative Mornings.
Impact Hub Ottawa is a community of creative and entrepreneurial changemakers who are shaping a better future for our city and our world through social innovation and cross-sector collaboration. Powered by a shared co-working and learning environment, Impact Hub Ottawa is part of a global network of over 15,000 purpose-driven individuals and organizations in more than 85 Impact Hubs around the world.
Additional details
CreativeMornings/Ottawa Urbanism Friday, September 6th from 8:30 AM to 10:00 AM. For the latest updates follow our Twitter account @OttawaCM #creativemornings #ottawacm #urbanism @motocode
Last month, 55 CreativeMornings chapters came together for a global conversation around the topic of "Space." For August, the next global theme was… "Urbanism." The theme was chosen by our Stockholm organizer Richard Feigin and skilled Stockholm-based illustrator Marcus Gunnar Pettersson created our monthly illustration.
Speakers are delving into all aspects of urbanism and how we interact with our built environment: such as George and Sarah Aye of Greater Good Studio, who use design to solve social problems (Chicago), to Adam Gebrián, well-known "architect who never built anything" (Prague). From collecting a city's stories to building collaborative ecosystems, talks from this month will make you think hard about the city you inhabit (or in our case, chose to stop inhabiting) and the role you play.
This month is also when we're thrilled to formally announce a partnership with the City of Ottawa through the signing of an memorandum of understanding (MOU) with the Community Arts and Social Engagement program. This relationship will look to both support and promote the growing creative scene in Ottawa, while recognizing CreativeMornings as a catalyst for creative community building.
Location
Hosted at HUB (Ottawa)
71 Bank Street
Ottawa, Ontario Canada K1P 5N2
When
–