#CMColombia con @fatpandora
– Hosted at ZOOM
part of a series on Insecure
About the speaker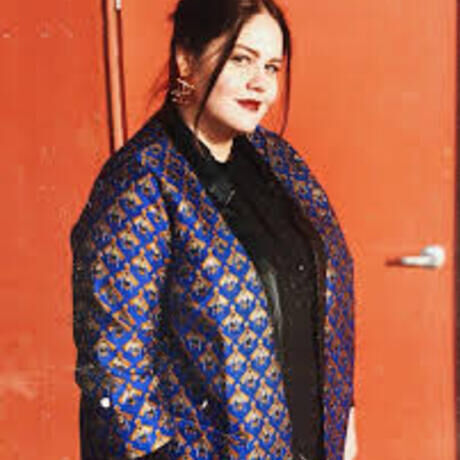 Estamos felices de cumplir 6 años en el marco del PRIMER #CMColombia. Nuestra speaker invitada es Adriana Convers, conocida en redes sociales como @fatpandora. Nació en Santander y estudió Publicidad y Mercadeo de Moda; es autora de 'A todas nos pasa', libro en donde, a través de las experiencias personales y cercanas, derriba mitos sobre la corporalidad femenina e invita a las mujeres a construir su autoestima en colectivo, desde las inseguridades y miedos comunes. En la charla de junio Adriana hablará sobre los estereotipos impuestos por la sociedad y cómo el autoestima puede ser una herramienta creativa para destruir las inseguridades.
"Desde pequeña tengo una relación muy estrecha con la moda. Recuerdo que mi papá me decía: 'Vístete para la vida que quieres tener y no para la que tienes ahora'. Esas palabras siempre han hecho eco en mí. Ser gorda no es un impedimento para la vida de mujer exitosa y feliz que quiero vestir. Soy una gorda fashion que se atrevió a poner la palabra que más me aterraba en su apodo" [elespectador.com, jun 16/2019].
A comienzos del 2020, dio el salto al mundo del podcast con el proyecto @somostallaunica, un programa en donde discute con invitadxs, en su mayoría mujeres, sobre temas como el feminismo, el amor propio, la gordofobia y los transtornos hormonales, entre otros.
Local partners
WordPress.com is proud to sponsor CreativeMornings! WordPress.com helps millions of people create beautiful websites for small business, publishing, and blogging. We host sites for some of the biggest companies in the world – including Microsoft, News Corp., and The New York Times – and our users publish more than 80 million new posts every month.
Additional details
Puedes registrarte en la página de cualquiera de las ciudades: Bogotá, Pereira o Medellín pues cada una tiene un número de cupos LIMITADOS. El día ANTES del evento te llegará A TU CORREO un mensaje con toda la información para que te conectes por Zoom. Además, tendremos invitadxs musicales sorpresa y un regalo de aniversario ÚNICAMENTE si aseguras tu cupo virtual !
Location
Hosted at ZOOM
Online plataforme
Barranquilla, Colombia ​080002​
When
–