CM/Bal Coffee Break w/Ellen Frost
May 22, 8:30am - 9:00am EDT. Hosted at Your Home!
About the speaker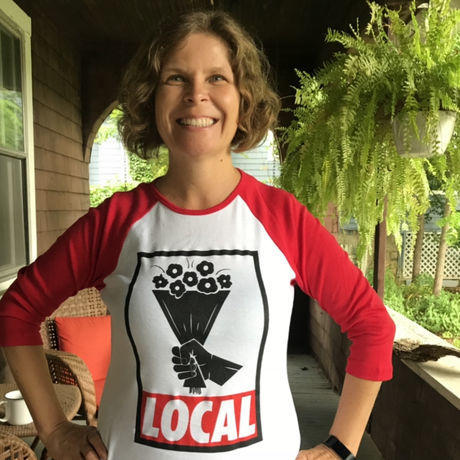 Ellen Frost is the Owner of Local Color Flowers, a Baltimore floral design studio that specializes in local sourcing and sustainable design. Over the past 12 years, Ellen has grown Local Color Flowers into a thriving business that offers wedding design, floral design classes, corporate events, subscriptions, and retail as well as creative social and educational community events – all using 100% locally grown flowers. Located in Baltimore' Charles Village neighborhood, LoCoFlo has built a business, a brand and a community with local flowers at the heart if of it all. Ellen lives in Baltimore City with her husband Eric Moller. They enjoy pizza and pancakes and bike riding.
Additional details
Join us for our next CM/Bal Coffee Break this Friday, May 22 at 8:30a on Instagram Live. A special treat to help us celebrate this month's theme of NATURE, Ellen Frost, owner of sustaining partner Local Color Flowers, will be joining us! She will be be making a floral design and talking all things local flowers in Baltimore!
Location
Hosted at Your Home!
123 Your Home
Baltimore, Maryland United States 21201
When May 22, 2020
8:30am - 9:00am