Cliff Wegner educates listeners about the importance of owning your craft.
About the speaker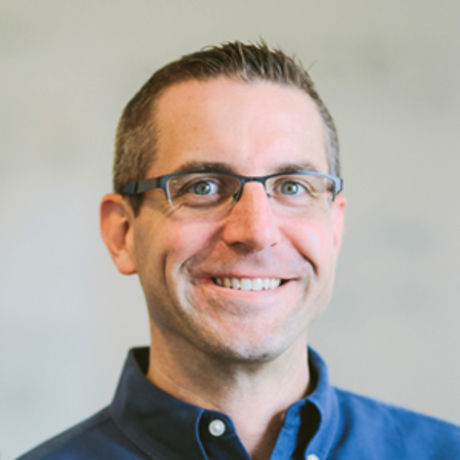 Cliff has been a designer, developer, and creative leader in Grand Rapids for nearly fifteen years. He likes to say he was born at a small design firm, raised in a top advertising and design agency, and rebelled at an ambitious tech company. Since then, he has continued to learn, teach, and grow as the CEO and Creative Director of Mighty in the Midwest, a web and mobile design and development company he founded in 2007.
Cliff is passionate about teams and developing individuals that have the ability and desire to come together to do things bigger than themselves. He believes that you can work both smart and hard, and that details matter, no matter how early you ship.
His twelve-person team at Mighty has humbly supported the growth of Grand Rapids' art, design, and startup community by designing and developing StartGarden.com and ArtPrize.org. Cliff is also proud to work with many businesses in West Michigan that have gone the distance, including American Seating, Brunswick Bowling, Herman Miller, and Zondervan.
When not creating and leading, Cliff is typically watching Manchester United, fishing on the Rogue River, or hiking with his wife Tara and his boss of a dog, Olly.
Follow Cliff:
Twitter: http://twitter.com/cliffwegner
Instagram: http://instagram.com/cliffwegner
LinkedIn: http://www.linkedin.com/in/cliffwegner
Favorite quotes from this talk See all
"

Everybody is growing. Everybody is learning. Those people who are out in front of you that you are comparing yourself to, feeling like you're not catching up or you're not getting there, they've got some more years on you. But they are still learning and they're still growing as well...So be hungry to catch them, but don't be down comparing your beginning to somebody else's middle. — Cliff Wegner
"

Attitude, peers and mentors, I think are three components to a creative education. — Cliff Wegner
"

Be open about what you don't know. — Cliff Wegner
"

You've got to be positive...I think there is a little bit too much celebration of failure, I think we need to learn from failure. But we need to celebrate success. — Cliff Wegner
"

Work hard before it becomes hard work. Get ahead of the work before it becomes hard work. — Cliff Wegner
77

Lovely Attendees






see everyone