Claudia Cano
March 24, 8:30am - 10:00am PDT. Hosted at San Diego Central Library
part of a series on Taboo
About the speaker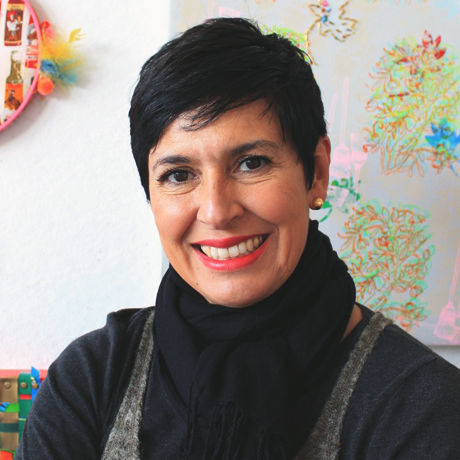 Claudia is originally from Mexico. After earning a B.A. in Mass Communications (1988) and taking part in the Theater Company at the Monterrey Institute of Technology and Higher Education; she then studied photography at the University of Wisconsin – Stout. Upon her return to Mexico, she taught photography for many years in various institutions at the college level in Toluca, Mexico.
Claudia is an interdisciplinary artist with an interest in performance, photography, and video. Her studies include projects that observe the interactions between Mexican and American cultures, explorations of the modes of labor and works that reflect on the invisibility and inequality of women in an immigrant culture.
Local partners
Grizzly is a creative agency of dreamers and doers working together to grow forward-thinking, relevant brands. We're real people, dedicated to creating work that matters; a team that believes in the power of people, collaboration, and a hell-of-a-lot of hard work.
Portfolio Studio is the creative hub that brings ambitious students together with working pros for training and portfolio building. We offer courses for Copywriters, Graphic and Web Designers, Art Directors and Digital Strategists. Our instructors are working Creative Leaders who work with our students in small groups for personalized attention and guidance. Industry expertise ensures that what is taught is always current and relevant.
Location