CJ Hobgood
October 25, 8:30am - 10:00am EDT. Hosted at Purple Rock Scissors
part of a series on Flow
About the speaker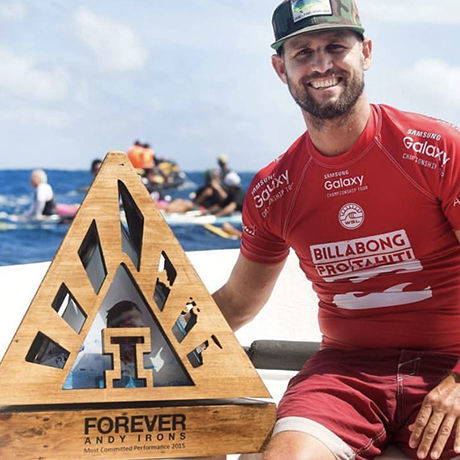 Clifton James "CJ" Hobgood was born July 6, 1979 in Melbourne Florida to Clifton and Maureen Hobgood. CJ has a twin brother, Damien Hobgood, whom is also a top level competitive surfer and competes with CJ on the WCT tour. CJ and Damien also have two younger siblings Travis and Marissa. In the beginning Maureen and Clifton needed an inexpensive way to entertain their kids, living in Melbourne Florida the beach was a logical place to bring them. CJ fell in love with surfing at 6 years old when his father Clifton gave him his first board and he caught his first wave. It was then he and Damien discovered they were both "goofy foots".
CJ entered his first surfing competition in 1991 at the age of twelve, where he placed fourth. Since then he tore through the ESA championships, the NSSA Boys, Juniors, and Men's divisions, as well as the ASP East Coast Junior Pro in 1996, swapping first and second place with his brother Damien. In 1997 CJ earned a third place finish in the Australia's Prestigious Pro Junior. In the same year CJ also graduated from high school with an "A" average, a sponsorship with Rusty and plenty of experience traveling to bring him to the next level.
With some professional success under his belt CJ turned to the ASP Qualifying series in 1998. CJ finished 11th his first year on the WQS, earning his spot on WCT. He rose to the occasion in his rookie year making the finals in some of the most hazardous conditions at the Gotcha pro at Teahupoo, Tahiti in 1999. With some great performances, CJ easily requalified by finishing 18th and earning Rookie of the Year honors from the ASP. The following year he was named most improved by ASP climbing to #11 in 2000. In 2001, tragedy struck with the 9/11 terrorism attacks and the ASP cut the season to only 5 events. CJ became the champion that year among 10 contenders and claimed the world title at Sunset, in Hawaii.
In the years post 2001, CJ went on to win four more WCT events Mundaka, Japan, Tahiti, France and over a dozen of ASP qualifying events as well as the ISA World Chapionships in Portugal. CJ although coming from humble beginnings in a small beach town in Florida, not known for having the most amazing waves, has made a career on the notion that he is one of the most fearless competitors in waves of consequence and an innovator of aerials, which is one of the main reasons why CJ has been able to remain on the Dream Tour for close to two decades.
Giving back to surfing for all it has given to him, is a goal of CJ's. In 2004 he and his brother Damien started "Camp Hobgood" and the "Hobgood Challenge", taking some the most promising kids in surfing and teaching them what they have learned throughout their years on tour. Giving them an insight of what skills are needed to make it in professional surfing. The Hobgood's continue the trend and have ran the camps again in 2006, 2008, and 2012.
CJ and Damien are both known for their professional attitudes, anyone who knows them will tell you they are always smiling and having fun in the water whether they are surfing bombing Pipeline or Florida mush, but in competition they are fierce competitors. Even more so towards each other, with a healthy sibling rivalry.
After 17 years on tour CJ retired from professional surfing at the end of 2015. CJ still resides in Florida with his wife and 3 girls and loves being home with his family. CJ has been blessed to make that transition from athlete to work life as an owner/ambassador of an apparel brand Salty Crew that he help start in 2014. Other ambassador roles include companies like Traeger Grills, Smith sunglasses, Globe Shoes and Igloo coolers which he also is a sales rep in Florida. CJ just finished a 6 year documentary project AND TWO IF BY SEA on Damien and CJ's life which they've toured from May to now at film festivals and theaters and will go to VOD / streaming hopefully this December.
Location
Hosted at Purple Rock Scissors
189 S Orange Ave Suite 2020
Orlando, Florida United States 32801
When October 25, 2019
8:30am - 10:00am