nyc
What are FieldTrips?
FieldTrips are meetups to interact, learn and collaborate in an effort to level-up your creative life.
We're limiting these events to only 25 people, they're like an intimate dinner party. Your absence will be felt so please make sure that you can definitely attend if you sign up. Also, we're in the prototyping phase, so come with an open mind and be prepared for anything.
Thanks for participating! We're lucky to have you.
City Drift with Franz Aliquo
April 6, 3:00pm - 5:00pm EDT. Hosted at COFFEED (LIC Landing)
About this FieldTrip
Cities have psychogeographical contours, with constant currents, fixed points and vortexes that strongly discourage entry into or exit from certain zones.
Contemporary architecture is both physically and ideologically restrictive and combined with outside cultural influence, effectively creates an undertow, forcing one into a certain system of interaction with their environment.
Drift - or Dérive is a technique of rapid passage through varied ambiences involving playful-constructive behavior and awareness of psychogeographical effects the landscape has on us as people wandering through it.
With City Drift, I'll take a group of up to 18 people on a wander through Queens and Brooklyn, with no intended destination - while being conscious of the contours and funnels city planners/designers have created to act as topographical signifiers of where we should go, and actively avoiding those paths, letting attractions, encounters and chance guide our way through the city.
Attendees will simply be required to wander in a group. We'll be discussing and pointing out the design/architecture on our walk and how it might influence our movements, making group decisions on where to go next. In past versions of this, people have usually been stunned by the unique moments and spaces we end up in - and generally carry on this routine-breaking in their day to day lives - from their commute to their dog walks.
Attendees should bring comfortable shoes (because we WILL be walking a lot), water or drinking things and an open mind.
About The Host: I'm an artist, lawyer, award winning creative director, and real-world experience designer.
Most of my personal work (www.streetwars.net and www.rentalcarrally.com, amongst others) is heavily influenced by Situationist theory and thinking, particularly the concepts of dérive and détournement. Like the tactics of the Situationists, my work focuses on making people interact with the world around them, breaking free of routine and experiencing the hidden secrets and random moments of the world around them. Hopefully bringing people to the realization that life itself can become art, with the goal of changing the way they see and interact with the world. Participation, story-building, interactivity, play and collaboration are recurring themes in my work, as is the construction of situations and psychogeography.
–
View all upcoming FieldTrips or submit an idea to host your own.
Organizer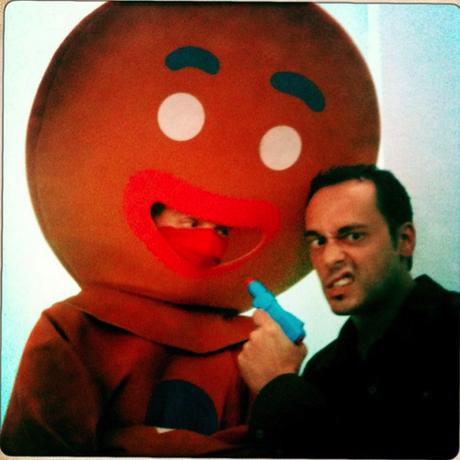 Franz Aliquo
Location
Hosted at COFFEED (LIC Landing)
52-10 Center Blvd
Long Island City, New York United States 11101
When April 6, 2019
3:00pm - 5:00pm