Christine De Smedt - CANCELLED!
December 12, 8:30am - 10:00am CET. Hosted at BeursCafé, at Beursschouwburg
part of a series on Education
About the speaker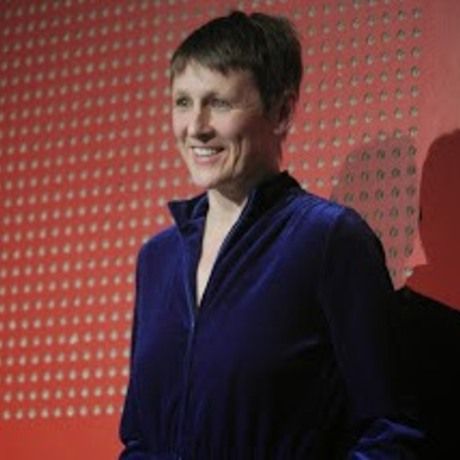 IMPORTANT NOTICE: due to an unexpected health condition, our speaker for tomorrow's event, Christine De Smedt, has to cancel! Christine is very sorry, but she is unable to join for the event!
Therefore tomorrow's event is cancelled! Our sincere apologies for the last moment change, and we will share details on our next event soon!
Christine De Smedt is a Belgian choreographer and dancer, as well as the pedagogical coordinator of the Training Cycle 2013-2016, one of the two education cycles at P.A.R.T.S.. P.A.R.T.S. (Performing Arts Research and Training Studio's) is an international school for contemporary dance founded by Rosas, the dance company of internationally acclaimed choreographer Anne Teresa De Keersmaeker, and De Munt/La Monnaie.
Christine De Smedt first graduated in criminology (1986), then her interest moved to dance and performance, studying different movement research techniques.
The artistic work of Christine De Smedt is situated between dancing/performing, choreographing, coordinating, organizing and curating artistic projects. Being a member of the company Les Ballets C. de la B. (Gent, Belgium) from 1991 untill 2012, she created her own work since 1993, a solo, La force fait l'union, fait la force; a travelling project in the Balkans, Escape Velocity (1998) and a large scale mass choreography, 9x9 (2000-2005). In 2012 she premiered a series of choreographic portraits of different artists, titled Four Choreographic Portraits ('I would leave a signature', The son of a priest, A woman with a diamond and Self-reliance) .
She collaborated for several years with Meg Stuart - Damaged Goods (1995-1999) and engaged in various artistic collaborations with Mårten Spångberg, Mette Edvardsen, Philipp Gehmacher, Vladimir Miller, Jan Ritsema, Xavier Le Roy amongst others. From 2005 until today she was engaged in projects with Eszter Salamon, creating Nvsbl, dance#1/driftworks, the group project Transformers and Dance#2. De Smedt was the curator of an artist residency project Summer Intensive. She is also performing in Le Roy's Low Pieces and the choreography by Mette Ingvartsen Artificial Nature Project.
At CreativeMornings Brussels, she will talk about art education seen through a double lens: as an artist, as well as in the context of an international educational project such as P.A.R.T.S.
Local partners
Apex Coffee offers Delicious Coffee Service to Brussels' entrepreneurs and employees. Freshly roasted coffee - by the top crop of Belgian Specialty Roasters - and Service to match: that's our story!
Beursschouwburg is a multi-disciplinary arts centre in the heart of Brussels. We present performing arts, film, concerts, visual arts, debates, lectures, parties and … we have a great café and rooftop terrace!
Fast Track Consulting offers a broad range of consulting services, ranging from Strategy to Delivery.
Fast Track partners with its clients to develop and improve their capabilities in line with their strategic business outcomes, working at the crossroads of Innovation Management, Knowledge Management & Learning Organizations.
Additional details
CreativeMornings is a breakfast lecture series for the creative community. Our free, monthly events feature a short talk, meaningful conversations, and… breakfast!
Location