Chas Fagan
May 4, 8:30am - 10:00am EDT. Hosted at Resident Culture Brewing Company
part of a series on Commitment
About the speaker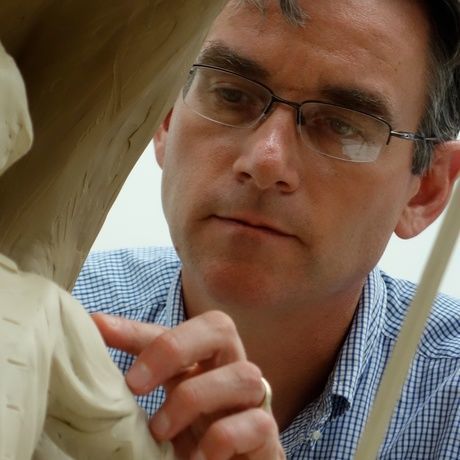 American artist Chas Fagan grew up in Belgium and in rural Pennsylvania, gathering inspiration from the rich landscape and history of his surroundings.
Chas' ability to combine his artistic gifts with his knowledge of history has led to several high-profile commissions. Among his favorites are his statue of President Reagan in the Rotunda of the U.S. Capitol, a "young Neil Armstrong" statue for Purdue University (including a surrounding plaza with moon-boot prints), his sculpture of Rosa Parks in the Narthex of Washington National Cathedral, and a monumental-scale bronze sculpture in Dallas titled "Freedom's Charge", featuring two Revolutionary War figures and a billowing battalion flag from Bunker Hill. He was also fortunate to be asked to paint the official White House portrait of First Lady Barbara Bush, and the official portrait of Mother Teresa for her canonization at St. Peter's in Rome.
A self-taught artist, Chas graduated from Yale University with a degree in Soviet Studies.
In 2002 he and his wife Katie decided to raise their three children in Charlotte. They immediately fell in love with the city, the people, and the history of Charlotte. Chas is proud to have had the chance to capture some of that history and unique character in his bronze sculptures of Thomas Spratt and King Hagler and of the horse-riding Captain Jack on Charlotte's Greenway.
Local partners
Location