nyc
What are FieldTrips?
FieldTrips are meetups to interact, learn and collaborate in an effort to level-up your creative life.
We're limiting these events to only 25 people, they're like an intimate dinner party. Your absence will be felt so please make sure that you can definitely attend if you sign up. Also, we're in the prototyping phase, so come with an open mind and be prepared for anything.
Thanks for participating! We're lucky to have you.
Building Ethical Products with Andre Plaut
May 9, 6:30pm - 8:30pm EDT. Hosted at Civic Hall
About this FieldTrip
We all set out to design and build products that would change the world, and we did it! The world has changed, but how has it changed and is it for the better? We're now being forced to ask difficult questions about the impact of our creations: is my product being used for malicious purposes? Are users safe from harassment and propaganda on my platform? What can I do to make sure that my product is accessible to all people? In this new era of ubiquitous tech, our goal is to help designers, developers, product managers, and executives ask these questions before experiencing a public crisis. During this workshop, we'll explore the main ethical areas all product people should factor in to their decisions, and through hands-on and interactive exercises we'll explore how practical product changes can lead to positive impact on users and society at large.
About your Host:
I've spent my entire career at the intersection of technology, design, and education. As an employee trainer at Apple, I had the experience of teaching hundreds of people not just about technology, but how to work with users and customers to understand how products fit into their lives. For 4 years at General Assembly, I worked with the world's most talented designers, developers, and product managers to develop programs on UX, web and product development. Now as the Director of Learning at Huge Inc., I'm constantly working with our teams to deliver learning experiences around emerging technology.
–
View all upcoming FieldTrips or submit an idea to host your own.
Local partners
Civic Hall is a non-profit collaborative community center that advances the use of technology for the public good. Built on the idea that together – technologists, government officials, community organizers, researchers, makers, social entrepreneurs, change-makers, hackers, academics, journalists, artists– we can organize to solve civic problems to scale. We are a community of action-oriented, cross-sector professionals located in the heart of Manhattan, where we aim to better the world through civic tech.
Organizer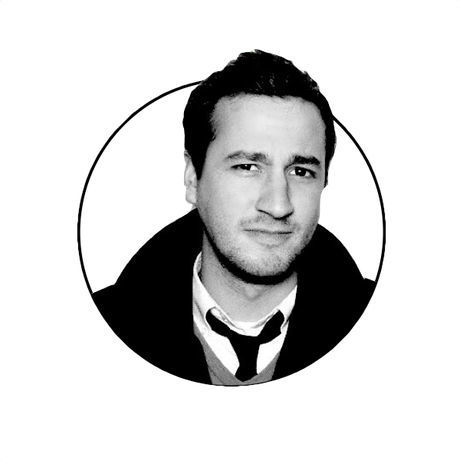 Andre Plaut
Location
Hosted at Civic Hall
118 West 22nd Street, 12th Floor
New York, New York United States 10011
When May 9, 2019
6:30pm - 8:30pm