Virtual
What are Virtual FieldTrips?
FieldTrips are meetups to interact, learn and collaborate in an effort to level-up your creative life. Built on top of our 20,000 monthly attendees at CreativeMornings talks, FieldTrips are community-organized events built on the spirit of generosity that has powered CreativeMornings events for the past 10 years.
Thanks for participating! We're lucky to have you.
Build a Toolkit for Talking About Depression and Anxiety Whether Someone Else's or Yours
April 27, 1:00pm - 2:15pm EDT. Hosted at FieldTrips on Zoom
About this FieldTrip
This fast-paced, engaging virtual workshop makes awkward subjects—depression and anxiety—easy to talk about. You'll build an effective communication toolkit that you can access whenever needed.
After completing the workshop, you will have tools to help you:
o Listen and respond comfortably to a coworker talking about their depression/anxiety
o Let somebody with depression/anxiety know you are on their side
o Avoid common pitfalls that may annoy many people with depression/anxiety
Know when and how to initiate a conversation about somebody's depression/anxiety

If you personally experience depression or anxiety, and choose to talk about it at work, you will gain tools to help you:

o Present your condition(s) in a casual and positive way
o Make it easy for coworkers to hear you and react with support
o Get coworkers to see how they benefit by knowing about your condition(s)

About your Hosts
Bill Bernat Bill is a speaker and author (Talkward: The Joy of Connecting With Coworkers About Depression and Anxiety) who is focused on helping create more moments of happiness that occur when people connect.
Bill got his start in IT working for NASA and ended it working 16hr days at a successful dot-com. He had a parallel odyssey through depression, addiction, social anxiety, and other islands of growth.
After becoming a high achiever in the field of self-destruction, he built a new life clean (11yr). He learned how to live well with his bipolar 2 condition. He developed a new career in technology marketing, helping a tiny startup to seven years of consecutive growth.
Bill became a speaker (TED) and comedy storyteller (The Moth Radio Hour). He has spoken at Ignite Seattle and been featured by Goalcast. He performs an award-winning comedy show about depression and anxiety in the US and Canada. Bill's media appearances include NPR (KNKX and KUOW), KIRO Radio, KOMO Radio, and KING 5 TV.
Bill is a public speaking trainer specializing in helping people give advocacy talks. He has created numerous storytelling events about anxiety and depression. These include NAMI's signature Brainpower Chronicles series, where he coached Caroline to telling her advocacy story on stage for the first time.
Bill and Caroline found a mutual interest in applying organizational marketing principles to personal communications. Who better to help rebrand depression and anxiety than a branding professional!
Caroline Garry Caroline is a Texan who finally found the Pacific Northwest in 2016. She is a business owner of a healthcare consultancy specializing in human-centered design with an emphasis on customer experience, brand strategy, service design and systems thinking.
Outside of work, Caroline is passionate about two things: being a mom to her 4-year-old son Marshall, and advocacy. Caroline has lived with obsessive compulsive disorder and general anxiety disorder for over two decades, and began publicly speaking about her fight with mental health in 2018.
She is a seasoned public speaker who—even with an audience of hundreds—values moments to connect with each and every listener for just a moment. A moment that might spark change, reaffirm one's value, give hope or spread joy. Caroline's story has been featured through the NAMI platform (National Alliance on Mental Illness), as well as KUOW/NPR and KNKX.
Caroline and Bill knew they were a natural team when Caroline learned that Bill felt that mental health challenges "needed a rebrand." Indeed.
Organizer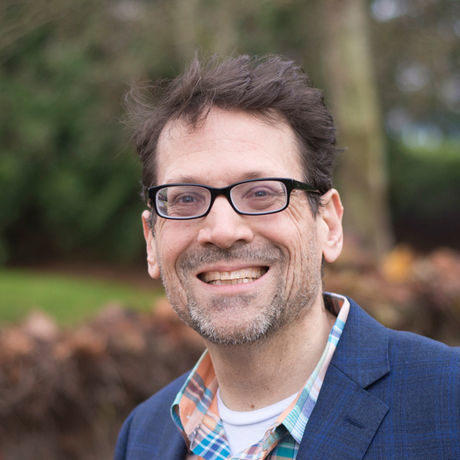 Bill Bernat
Location
Hosted at FieldTrips on Zoom
Zoom
Brooklyn, NY United States
When April 27, 2020
1:00pm - 2:15pm