nyc
What are FieldTrips?
FieldTrips are meetups to interact, learn and collaborate in an effort to level-up your creative life.
We're limiting these events to only 25 people, they're like an intimate dinner party. Your absence will be felt so please make sure that you can definitely attend if you sign up. Also, we're in the prototyping phase, so come with an open mind and be prepared for anything.
Thanks for participating! We're lucky to have you.
Brooklyn Plant Swap!
August 25, 12:00pm - 2:00pm EDT. Hosted at Industry City (The Gallery space at The Landing)
About this FieldTrip
Call out to all houseplant enthusiasts!
Much like a clothing swap, the plant swap brings people together to swap their, you guessed it, plants! In the spirit of trading, bring a plant (or multiple if you have) to trade for a plant you might have wanted, or maybe have never seen before. The plants can be brought potted or bare-root, but make sure they can be safely transported. Though it does help if you have something to contribute, do not shy away from attending if you don't have a plant yet — we can help you start or continue growing your indoor plant collection.
Come away from this with a new plant you're excited to care for, and perhaps some new plant-parent friends to drool over luscious Monsteras with!
Attendees are encouraged to bring one or, even better, several plant cuttings, rootings, or small potted plants.
This event is inspired by Summer Rayne Oakes of Homestead Brooklyn
I'm a product designer but in my heart and soul an environmentalist with a passion for plants. I've slowly but surely started to craft an indoor jungle, and I feel that the positive physical and psychological impacts that plants bring is oft-overlooked. In finding these positive impacts, I've also found a desire to share the joy of owning plants with anyone interested, hence, the plant swap!
–
FieldTrips are a celebration of creativity and generosity. They are hosted by awesome individuals and organizations (like you and yours)! When you sign up, please show up. Most FieldTrips have waitlists due to significant interest and limited space.
View all upcoming FieldTrips or submit an idea to host your own.
Local partners
Industry City is the perfect, authentic Brooklyn destination for an hour or a full day of activities. Experience an unparalleled arts and entertainment destination on the Brooklyn waterfront with live music and events, immersive art experiences, a vibrant bar and food scene, and shops featuring local artisans and makers. A 16 building, 6 million commercial square foot campus, Industry City is home to 500+ businesses and offers a dynamic environment for everyone from solo travelers to families, just 3 stops from Union Square.
Organizer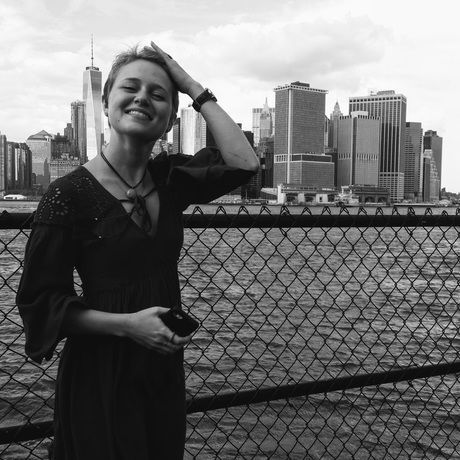 Lisa Pesok
Location