nyc
What are FieldTrips?
FieldTrips are meetups to interact, learn and collaborate in an effort to level-up your creative life.
We're limiting these events to only 25 people, they're like an intimate dinner party. Your absence will be felt so please make sure that you can definitely attend if you sign up. Also, we're in the prototyping phase, so come with an open mind and be prepared for anything.
Thanks for participating! We're lucky to have you.
Bring your creative project to life, hosted by Kickstarter
December 5, 8:30am - 10:00am EST. Hosted at Kickstarter HQ
About this FieldTrip
Join us at Kickstarter HQ to work on getting your creative project off the ground. Bring an idea for a creative project—for example: a run of zines, a short film, or a dance performance—and Kickstarter staff will be on hand to provide wisdom and tools for getting started. Whether you're ready to launch your project now or just want to explore the Kickstarter format, our aim is to inspire you to bring your idea to life.
Kickstarter helps artists, musicians, filmmakers, designers, and other creators find the resources and support they need to make their ideas a reality. To date, tens of thousands of creative projects—big and small—have come to life with the support of the Kickstarter community.
This workshop will be lead by Eli Horne, Kickstarter's Product Design Lead, and Jenna Leonardo, Kickstarter's Product Designer for Creator Development.
Coffee and a light breakfast will be provided.
–
View all upcoming FieldTrips
We're excited to introduce FieldTrips in partnership with Adobe. Submit an idea to host your own FieldTrip here.
Local partners
Adobe is the global leader in digital marketing and digital media solutions. Our tools and services allow our customers to create groundbreaking digital content, deploy it across media and devices, measure and optimize it over time, and achieve greater business success. We help our customers make, manage, measure, and monetize their content across every channel and screen.
Organizer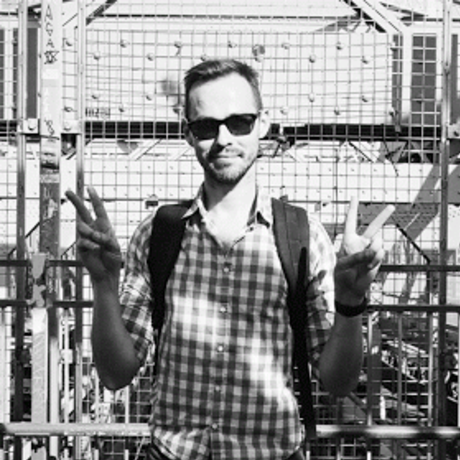 Eli Horne
Location
Hosted at Kickstarter HQ
58 Kent Street (btw Franklin & West)
Brooklyn, New York United States 11222
When December 5, 2018
8:30am - 10:00am