Virtual
What are Virtual FieldTrips?
FieldTrips are meetups to interact, learn and collaborate in an effort to level-up your creative life. Built on top of our 20,000 monthly attendees at CreativeMornings talks, FieldTrips are community-organized events built on the spirit of generosity that has powered CreativeMornings events for the past 10 years.
Thanks for participating! We're lucky to have you.
Breathwork + Vision Board Making with Hande Oynar
April 4, 1:30pm - 3:00pm EDT. Hosted at FieldTrips on Zoom
About this FieldTrip
Breathwork is an active meditation that completely relaxes your central nervous system and allows you to let go of stress, clear your blocks and find inspiration. It's amazing how our brain responds to a little more oxygen!
After breathing, I'm going to guide you through a fun 15-minute meditation, and with the clarity gained from that meditation, we are going to make collages with cuttings from old magazines.
In a total of 90 minutes, you will have relaxed, set some heart-felt goals for the last quarter of the year, and made an artwork to hang on your wall!
Organizer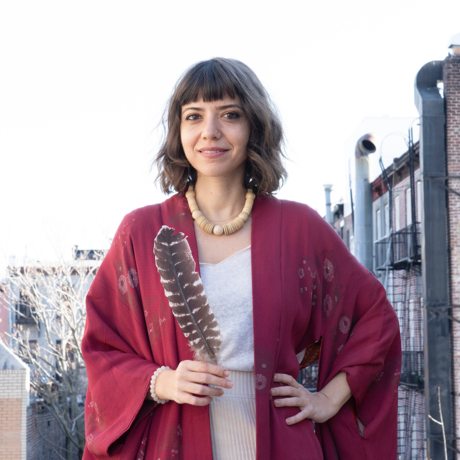 Hande Oynar
Location
Hosted at FieldTrips on Zoom
Zoom
Brooklyn, NY United States
When April 4, 2020
1:30pm - 3:00pm