Beryl talks about the impact of placemaking when it comes to connecting and moving our city and her work over the last 13 years to build a better San Diego.
About the speaker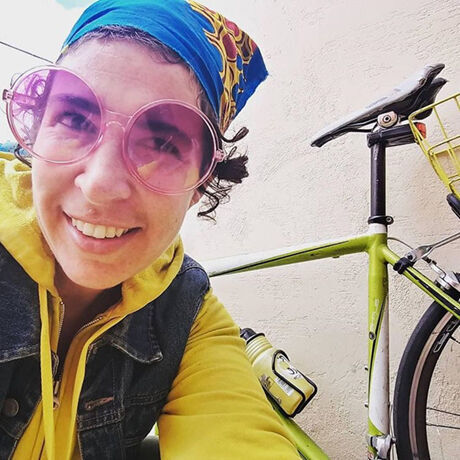 Upon moving to San Diego 16 years ago, Beryl Forman became immediately interested in the amount of new development, and had a strong desire to stay and see how things unfold. Before long, Beryl began working for the El Cajon Blvd BIA, and was given the title 'Ms. Boulevard' by the North Park News. Beryl thoroughly enjoys the work she does to revitalize and promote El Cajon Blvd. She believes it is an honor to work with such a well established organization, which has steered her interest towards revitalizing historic and ethnically diverse urban neighborhoods. The BIA has allowed her the opportunity to work on significant collaborative projects which include the development of a culturally designated Little Saigon District, placemaking initiatives including Take Back the Alley and Fair@44, and implementing tactical transit solutions including a pilot dedicated bus/bike lane.
Beryl strongly believes that city planning is a tool to create that change, which is why she geared her graduate thesis on the Cross Border Region, titled 'Bi-National Placemaking and Implementation'. Through dedication and hard work, Beryl was recently named one of Daily Transcript's Influential Women for 2019 and 2019 40 Under 40 by SD Metro.
Beryl is an alum of UC San Diego and received her degree in urban planning. She's an active member of the LISC San Diego Collaborative, which leads initiatives around placemaking and strategy to enhance public spaces.
Favorite quotes from this talk See all
"

I would like to see every community in San Diego plant 100 trees a year. — Beryl Forman
"

Where placemaking comes in as an approach to continuing to connect the border and lift these communities and share the stories and people that exist on both sides of the border. — Beryl Forman
"

Ultimately, we have to take action into our own hands and showcase the possibilities. — Beryl Forman
"

That's sort of a learning lesson around urban planning in general, that there's a lot of policies and good ideas, but very little action. But ultimately, you know, we have to take action into our own hands and showcase the possibilities. — Beryl Forman
"

Showcasing the barrios on both sides of the border. — Beryl Forman
Hosted by CMSD Online
Date
214

Lovely Attendees




see everyone