Virtual
What are Virtual FieldTrips?
FieldTrips are meetups to interact, learn and collaborate in an effort to level-up your creative life. Built on top of our 20,000 monthly attendees at CreativeMornings talks, FieldTrips are community-organized events built on the spirit of generosity that has powered CreativeMornings events for the past 10 years.
Thanks for participating! We're lucky to have you.
Ballet for the Absolute Beginner
June 27, 11:30am - 12:30pm EDT. Hosted at FieldTrips on Zoom
About this FieldTrip
"Professional Ballerina…but what's your real job?"
Join me for a behind-the-scenes peek into what my world looks like as an Artist with the Louisville Ballet, and a freelancer during our off-season. You'll be surprised at the transferrable skills we share, and hopefully, break into a sweat as we move together!
Nervous? DON'T BE! I love sharing movement with others, and want this to be a fun exploration that will give you body awareness, and ways to find more movement within your work week!
You will need a mat/carpeted area to begin with a floor warm up, as well as access to a sturdy surface slightly higher than hip height to use as your barre as we flow through somatics and functional basics that are sure to get your body feeling connected and ready for your day ahead!
About your Host
In addition to being a professional ballet dancer and multidisciplinary art maker, Ashley has been teaching ballet, pointe, variations and Pilates (NCPT) since 2005. She taught both Creative Movement and adults while at Indiana University, and from 2008-2011 she taught in the Children's and Classical Ballet Programs within the Louisville Ballet School. Since 2011 she has been on faculty for the Pre-Professional Program, and was appointed as the mind. body. balance. Adult Division Program Manager in 2019.
She has shared her love of teaching with dancers in Florida, Georgia, North Carolina and Japan, and is currently enjoying teaching via Zoom, Facebook Live and Instagram Live.
Organizer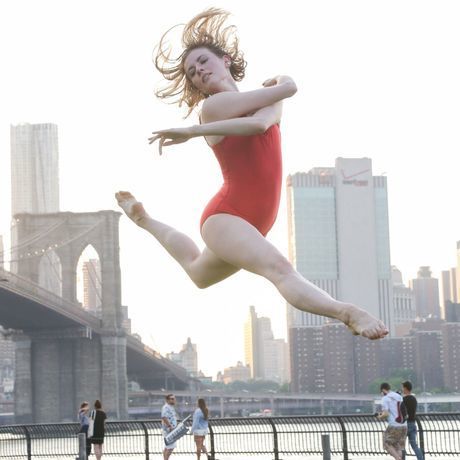 Ashley Thursby Kern
Location
Hosted at FieldTrips on Zoom
Zoom
Brooklyn, NY United States
When June 27, 2020
11:30am - 12:30pm