Virtual
What are Virtual FieldTrips?
FieldTrips are meetups to interact, learn and collaborate in an effort to level-up your creative life. Built on top of our 20,000 monthly attendees at CreativeMornings talks, FieldTrips are community-organized events built on the spirit of generosity that has powered CreativeMornings events for the past 10 years.
Thanks for participating! We're lucky to have you.
BACKSTORY: Retrieving Your Childhood Artist
May 4, 1:00pm - 2:30pm EDT. Hosted at FieldTrips on Zoom
About this FieldTrip
What if you knew that you're exactly in the right place in your artistry right now, and that all paths and detours have been artful and of service already. That's right. You're here because you're ready to connect the threads of your life and own the artist you are and were born to be.
Karen created this workshop upon hearing from many people over the years about how their earliest artistic inclinations were discouraged, negatively judged and thwarted to varying degrees. She has felt the longing they still carry to follow their true nature.
WORKSHOP WISDOM
In BACKSTORY, we examine the beliefs imparted to us by our parents, teachers, and culture at large about art, artists and the wisdom (or foolishness) of pursuing a life in the arts. Those who love us often fear for us and for our wellbeing. There are endless stigmas around the pursuit of art as life's work. The story of the starving artist has accompanied humankind for eons and is in need of rewriting! True wealth is firstly and lastly measured by how full the heart is.
In BACKSTORY we summon our feelings, share our stories and, in community, help each other reframe our beliefs. Imagine that by simply nurturing the artist in everyone, we might heal the world.
YOU'LL LEAVE WITH… Free writing techniques to bring you in contact with your earliest dreams and sense of your artistry.
Exercises to practice sharing your personal tale and see its existing perfection.
Tools to quiet the external noise and practice voicing your truth.
Roleplay exercises to expand your storytelling skills and strengthen your empathy and forgiveness muscles.
Meditation practices for attuning to your voice and intuition at any stage of life.
A community of fellow life artists that supports you unconditionally.
About your Host
KAREN KOHLER emigrated from Germany to New York as a child. After completing her BA in international studies at the University of Arizona, she moved to Texas where, in 1999, she gave up an executive position with Whole Foods Market to follow the call to music and her life-long love of singing. She has since led a critically acclaimed international performance career based in NYC as singer, director, ensemble leader and coach. She lectures at the university level on the roots of small stage performance art and guiding artists in fulfilling their creative calling. Karen fuels her unconventional life in art and love (she stays married to her college sweetheart) with intemperate adventures. She has recently published her poetry and launched her own podcast, The Rudewoke Sessions.
Organizer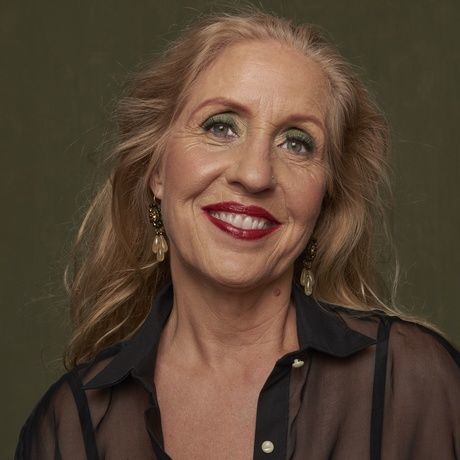 Karen Kohler
Location
Hosted at FieldTrips on Zoom
Zoom
Brooklyn, NY United States
When May 4, 2020
1:00pm - 2:30pm