Audience Takes The Stage (five speakers!)
August 30, 8:00am - 9:00am CEST. Hosted at Göteborgs Konserthus
part of a series on Wonder
About the speaker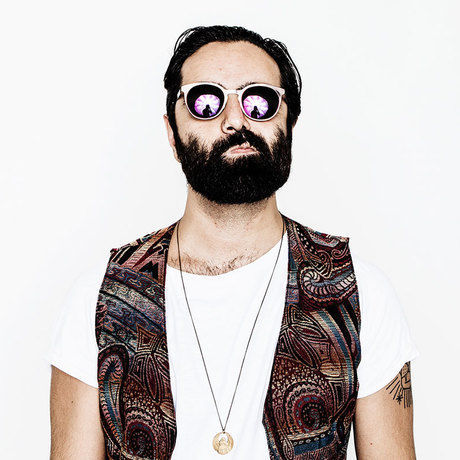 Navid Modiri is a musician, lecturer, author and podcaster who was born in Iran, grew up in Gothenburg and now resides in Malmö.
We are super stoked to have him back in Gothenburg as our final speaker at the farewell event on December 12 (please note, it's a Thursday!) where he'll share his thoughts on why everything – yes eeeeeeeverything – is made up.
Problem booking a ticket? Sometimes our ticket system…well…has a will of it's own and acts up. If you for some reason are experiencing problems, send us an email and we'll help you out.
Local partners
MAIN PARTNER
CreativeMornings without
Gothenburg Symphony
and their fantastic concert hall? Inconcievable!
The Gothenburg Symphony rock! Big time!
&friends – a new agency that do world-class design sprints and kickass workshops – is this month's local partner.
SOCIAL IMPACT PARTNER
We are proud to have
Gothenburg Rescue Mission
as our Social Impact partner.
All surplus breakfast from events is donated to their cafe which serves breakfast to Gothenburg's socially vulnerable.
Location
Hosted at Göteborgs Konserthus
Götaplatsen
Gothenburg, Sweden 412 56
When August 30, 2019
8:00am - 9:00am