nyc
What are FieldTrips?
FieldTrips are meetups to interact, learn and collaborate in an effort to level-up your creative life.
We're limiting these events to only 25 people, they're like an intimate dinner party. Your absence will be felt so please make sure that you can definitely attend if you sign up. Also, we're in the prototyping phase, so come with an open mind and be prepared for anything.
Thanks for participating! We're lucky to have you.
"Artivist" For A Day at Groundswell!
April 12, 10:00am - 11:30am EDT. Hosted at Groundswell Studio
About this FieldTrip
FieldTrip participants will begin by coming to our studios in Gowanus where they will be welcomed by our staff and treated to warm teas, coffee and pastries from one of our local coffee houses. They will then learn more about our work from Groundswell community members who will lead participants on a tour of our neighborhood social justice-themed murals. Finally, the participants will return to the studio to create a 'mini mural' of their own!
For over 20 years, Groundswell has been developing the next generation of "artivists" through the transformative, collaborative process of public artmaking. We know how to bring people together to build community; engage in critical questioning and bask in joy! We are excited to have you spend your morning with us!
–
View all upcoming FieldTrips or submit an idea to host your own.
Local partners
In 1996, a group of New York City artists, educators, and activists founded Groundswell with the belief that collaborative art-making combines personal expression with the strength of community activism—and produces unique and powerful outcomes.
Twenty years later, 500 murals have been completed by Groundswell, working with youth and teaching artists in collaboration with hundreds of community-based organizations, neighborhood groups, and government agencies throughout New York City. The collaborative process behind these compelling artworks demonstrate our enduring belief that art creates community and community creates change.
Our five hundred murals in all five boroughs are only the final product of comprehensive youth, community and artistic development initiatives. We strive to infuse these initiatives with elements of social justice and activism to amplify the individuals we interact with daily.
Organizer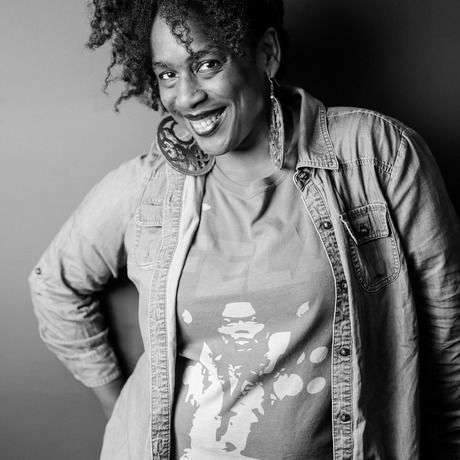 Robyne Walker Murphy
Location
Hosted at Groundswell Studio
540 President Street, Suite 1A
Brooklyn, New York United States 11215
When April 12, 2019
10:00am - 11:30am