Arshak Sarkissian on Insecure [VIRTUAL]
June 27, 10:00am - 11:30am +04. Hosted at CMYEREVAN Zoom
part of a series on Insecure
About the speaker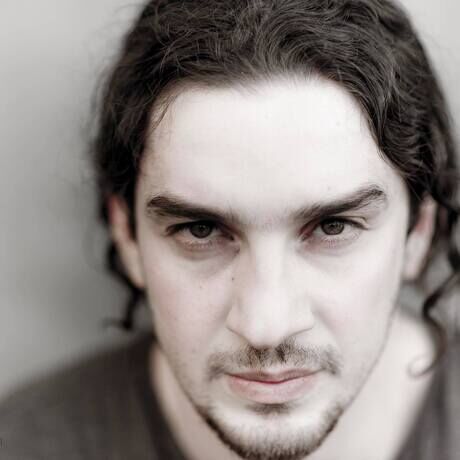 Arshak Sarkissian was born in Gyumri working and living between Yerevan and London․ He lives and works in his studio perched on a cliff, a well-known hangout for Yerevan's creatives.
Sarkissian has had solo shows in galleries worldwide. His first solo exhibition was in 1998 at the National Center of Aesthetics after Henry Igityan in Yerevan. Since then he has done solo shows at Albemarle Gallery in London, Gavriel Gallery in Bremen, Mildberry Gallery in Moscow, Vendome gallery in New York, AC gallery in Ljubljana, Opus 39 Gallery in Nicosia, Ljubljana Modern Art, Tufenkian Gallery LA, and the Charlie Smith Gallery in London where he received the Anthology Prize. He also presented at the Prague Quadrennial in 2019, at the Gyumri International Biennale in 1998 and at Pharos Contemporary Center in Cyprus.
Sarkissian has been commissioned to decorate the passenger terminals at Zvartnots International Airport in Armenia. In 2005 he was awarded a Presidential prize among young artist in Armenia for his creativity. His works can be found in several international collections, including Francis Bloomberg; Collection New York, USA; Saatchi Collection, London, UK; Vatican Museum, Vatican Italy; Leventis Collection, Nicosia, Cyprus․
His coming first solo exhibition will take place in Rome in September 2020 at the Museum of Baroque in Ariccia.
Local partners
Additional details
CreativeMornings Yerevan-ի սիրելի համայնք: Մենք շարունակում ենք մեր առցանց հյուրընկալությունը և ուրախ ենք ձեզ տեղեկացնել սպասվող հանդիպման մասին։ Հանդիպումը լինելու է Հունիսի 27-ին, ժամը 10։00-ին։
Միացեք մեզ և բացահայտեք նոր մտքեր՝ Ձեզ համար։
Dear CM Yerevan Community! We continue our online hosting and we are happy to inform you about the upcoming meeting, which will take place on June 27, at 10:00.
Join us and discover new ideas for yourself.
Location
Hosted at CMYEREVAN Zoom
Zoom Online Conference
Yerevan, Armenia
When June 27, 2020
10:00am - 11:30am