Arna Mackic
– Hosted at Volkshotel
About the speaker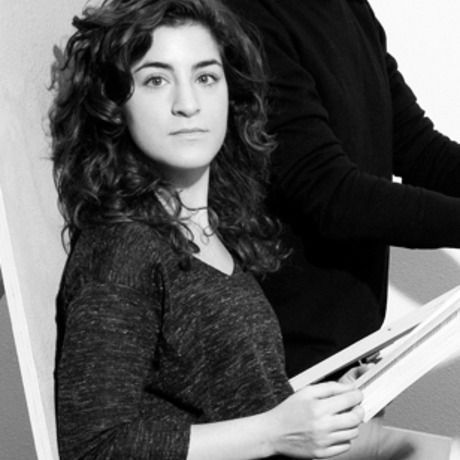 Architect Arna Mackic (1988) graduated in Architectural Design from the Gerrit Rietveld Academy in 2010. Next year she will graduate with a master's degree in Architecture from the Academy of Architecture. Since 2009 she has been part of the core design team of RAAAF [Rietveld Architecture-Art-Affordances] with Ronald an Erik Rietveld. As a designer, researcher and project leader, Mackic is intensely involved with many projects, including The End of Sitting, Secret Operation 610 and the book Vacancy Studies.
In 2013, Mackic earned a grant from the Talent Development program of the Creative Industries Fund NL to commence her design research into the role of architecture in the turbulent history of the Balkans. She culminated her research in the book Mortal Cities and Forgotten Monuments, which was awarded The Best Dutch Book Design in 2014 and has recently been nominated for a 2015 Dutch Design Award in the category Design Research.
Local partners
A hotel, café, bar, club, exhibition space and restaurant this former newspaper building is much more than just a place for tourists to sleep. Locals and travelers gather to eat, drink, work, play and enjoy art and culture. A place for single mums, dandies, artists, underwater welders and night owls.
Additional details
This event is part of the Volkshotel's first birthday celebrations.
Location
Hosted at Volkshotel
Wibautstraat 150
Amsterdam, Netherlands 1091 GR
When
–