Arisa White
July 31, 8:30am - 10:00am PDT. Hosted at Your Cozy Corner
part of a series on Underdog
About the speaker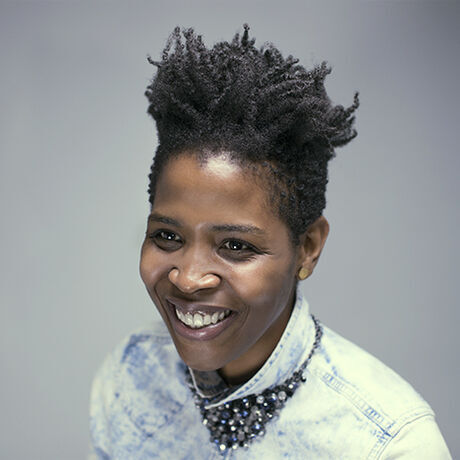 Arisa White is a Cave Canem fellow and the author of the full-length poetry collections You're the Most Beautiful Thing That Happened, A Penny Saved, and Hurrah's Nest. Her poetry has been nominated for a Lambda Literary Award, NAACP Image Award, California Book Award, and Wheatley Book Award. The chapbook "Fish Walking" & Other Bedtime Stories for My Wife won the inaugural Per Diem Poetry Prize. She's the co-author of Biddy Mason Speaks Up, the second book in the Fighting for Justice series for young readers, which received a Maine Literary Award, Nautilus Book Award, and an Independent Publishers Award. Forthcoming in 2021 from Augury Books is her poetic memoir, Who's Your Daddy. As the creator of the Beautiful Things Project, Arisa curates poetic collaborations that center narratives of queer people of color. She serves on the board of directors for Foglifter and Nomadic Press and is an assistant professor of creative writing at Colby College.
Photo Credit: Nye Lyn Tho
Local partners
Vitamin T provides midsized companies and agencies with the best digital creative talent on the planet. With a local focus and a global reach, their specialized agents make great creative matches, fast.
Google is proud to support CreativeMornings San Francisco in championing a vibrant creative community in San Francisco and all over the globe. We believe that design is critical to building great products and experiences, and we're committed to fostering best-in-class results with efforts like Material Design — a unified system combining theory, resources, and tools to help you craft beautiful, digital experiences — and Google Design. From producing original articles and videos, to hosting creative and educational partnerships, our goal is to connect, support, and inspire designers and technologists. To learn more, please visit us at design.google.
Additional details
This event will be stream via Zoom.
Location
Hosted at Your Cozy Corner
Zoom Link
San Francisco, California United States
When July 31, 2020
8:30am - 10:00am