Anthony Burrill
July 20, 8:30am - 10:00am BST. Hosted at General Assembly
part of a series on Equality
About the speaker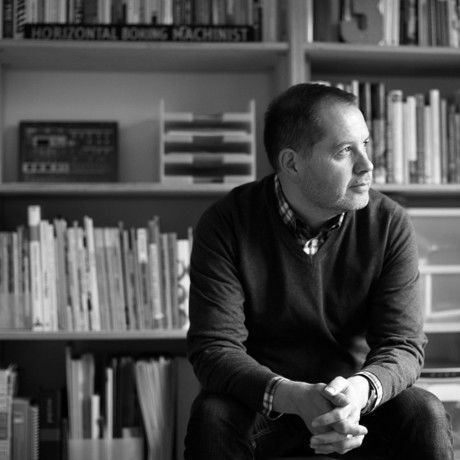 Graphic artist, print-maker and designer Anthony Burrill is known for his persuasive, up-beat style of communication. His work is held in the permanent collections of the Victoria and Albert Museum in London, the Cooper-Hewitt National Design Museum, New York and has been exhibited in galleries around the world including the Barbican Art Gallery, the Walker Art Center and the Design Museum, London.
Words and language are an important part of Burrill's output and he has developed a distinctive voice that is sought after not only by collectors of his posters and prints but also by clients including Apple, Google, Hermés, British Council, London Underground and the Design Museum. Burrill is perhaps best known for his typographic, text-based compositions, including the now-famous "Work Hard and Be Nice to People", which has become a mantra for the design community and beyond.
Burrill was born in Littleborough, Lancashire. After studying Graphic Design at Leeds Polytechnic he completed an MA in Graphic Design at the Royal College of Art, London. He now lives and works on the Isle of Oxney, Kent.
Local partners
For more than two decades, Aquent has specialized in placing marketing, design, and interactive talent who thrive in Fortune 500 companies. Their recruiters have in-depth knowledge of these disciplines and recruit exceptional talent with cutting-edge skills and industry knowledge.
Additional details
We have HUGE announcements and we're celebrating our 6th birthday, so don't miss this one - it's going to be amazing. Doors open at 8.30 and we kick off at 8.45 with a special guest speaker before the talk so don't be late!
Location
Hosted at General Assembly
The Relay Building, 1st Floor, 114 Whitechapel High St
London, E17PT
When July 20, 2017
8:30am - 10:00am