About the speaker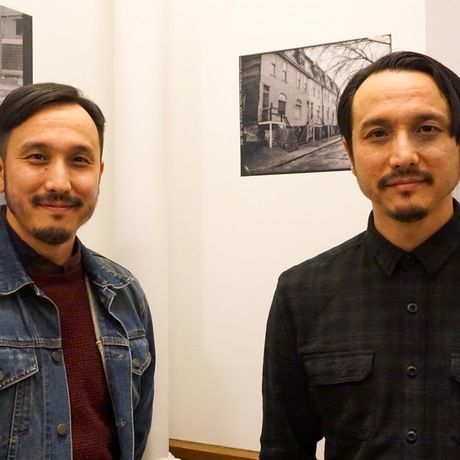 ANDY KEHOE was born and raised in Pittsburgh, PA and lives there today with his wife, Ash, along with their furry family of three cats and Gizmo the dog. Kehoe explored a number of different art schools before finishing up at Parsons School of Design in New York City with a degree in Illustration. After dabbling in commercial illustration for a short time, Andy began exhibiting his work in galleries and he has continued down that creative avenue for the past 12 years. Andy's work has shown the world over including such prestigious galleries as Jonathan LeVine Gallery (New York, NY), Thinkspace Gallery (Culver City, CA), Roq La Rue (Seattle, WA), Copro Nason Gallery (Santa Monica, CA), Outré Gallery (Melbourne, VIC, Australia), as well as taking part in Scope Miami during Art Basel in Miami, FL. Uninhibited by any sense of natural order, Andy is known for his mixed-media work of human-animal hybrids set in forested backgrounds. Inspired by the Romanticism movement of the 19th century and their emphasis on individuality, emotion, and drama, Kehoe has a similar intuition when creating otherworldly landscapes. With a focus on imagination and emotional response as the source of aesthetic experience, his fantastical imagery evokes a sense of wonderment by emphasizing the grandeur of nature.
BEN KEHOE is an artist who lives and works in Pittsburgh, PA. Although he did not attend art school, his twin brother Andy did. By leeching off of Andy's expensive art school training and combining that with hours of painful self-training (so many bad paintings), Ben developed a style of painting that he could call his own. Someone described his art as, "like if a children's book did a lot of drugs… in a good way." He spent a number of years as a full-time artist, showing in galleries around the country. After years of trying to make it in the art world, he decided to end that lonely, masochistic lifestyle and take a look at what the rest of the world was doing. Environmental issues and the odd behaviors of humankind toward the earth have always been a major concern and inspiration to Ben, so he decided to go back to school to get a master's degree in Parks and Resource Management. He recently graduated so keep your eyes open at your local park and you may see him… waving in the distance, holding your gaze with helpful eyes and a welcoming smile. But maybe he's not waving at you and you embarrass yourself waving back. Don't worry… he is waving at you. He loves you.
Favorite quotes from this talk
No quotes yet. Sign in to tag a quote!
122

Lovely Attendees








see everyone