Andandika Surasetja
February 2, 8:00am - 11:00am WIB. Hosted at Conclave TB Simatupang
part of a series on Anxiety
About the speaker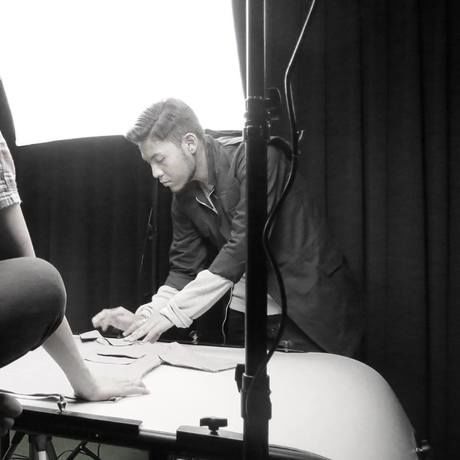 "With its emphasis on constant re-invention and staying ahead of trends, fashion industry is inherently fast-paced and relentless, making anxiety a common thing among the workers at all levels."
Born and raised in Bandung, Andandika Surasetja studied Journalism and worked as feature editor and fashion stylist for NYLON and NYLONguys Indonesia magazine.
Andandika has also been involved in a number of national-scale commercial campaigns for fashion, cosmetics, and lifestyle brands as a stylist and fashion director. Some clients from these roles are Aqua, Emina Cosmetics, Tijili Seminyak, Uniqlo Indonesia, Makarizo, and Senayan City. Creating MORAL was then the natural step forward for his love of sharing stories and ideas through fashion.
Andandika often finds inspiration from his very personal experiences and his ever-evolving curiosity of life.
Local partners
lingkaran is an educational community for creatives to develop skill and interest through knowledge sharing. We design non-formal learning experience focusing in personal development, creative skills, and entrepreneurship to help you respond the challenges of modern society.
The idea behind Conclave is simple: we want to build a place where independent creative entrepreneurs and professionals can gather, communicate and support one another. Jakarta is buzzing with creative energy but the lack of infrastructure often gets in the way. That's where we come in.
Come check out the COOLEST dessert shop in South Jakarta! Cold Moo has a treat for every type of sweet tooth! Our fun and tasty ice cream swirls and fresh bakeshop menu specializes in a unique and Western dessert experience. Stop by our shop at Pelaspas in Dharmawangsa to try our chewy cookies and cool ice cream swirls!
Location
Hosted at Conclave TB Simatupang
Kawasan Komersil Cilandak No. 410, Jl. Raya Cilandak Kko, RT.13/RW.5, East Cilandak, Pasar Minggu
South Jakarta, Jakarta Indonesia 12560
When February 2, 2018
8:00am - 11:00am