sf
What are FieldTrips?
FieldTrips are meetups to interact, learn and collaborate in an effort to level-up your creative life.
We're limiting these events to only 25 people, they're like an intimate dinner party. Your absence will be felt so please make sure that you can definitely attend if you sign up. Also, we're in the prototyping phase, so come with an open mind and be prepared for anything.
Thanks for participating! We're lucky to have you.
Ancient Treasures: Discover Fossilization
October 18, 8:30am - 10:00am PDT. Hosted at Mission Science Workshop
part of a series on Flow
About this FieldTrip
Fossils are formed in a number of different ways, but most are formed when a plant or animal dies in a watery environment and is buried in sediments of mud and silt.
One of the most important fossil sites in North America is found at Green River, located in western Colorado, eastern Utah and southwestern Wyoming. The Green River Formation is best known among paleontologists, the scientific community, and collectors for it's perfectly preserved fossils of palm trees, turtles, birds and an abundance of fish. On numerous occasions, some of the best-preserved fossils were discovered here.
Thanks to the Mission Science Workshop, in this 60min hands-on workshop, you'll learn about ancient geology and fossil formation by uncovering 60 million year old fish fossils imported directly from the Green River Formation in South West Wyoming.
Participants will handle Green River Formation rocks and use small chisels and hammers, brushes, and dilute (safe) hydrochloric acid to uncover fossils from these ancient treasures. Fossils are yours to take the home.
All materials will be supplied, just bring your curiosity!
As always, breakfast bites, coffee and smile are free :) In the practice of sustainability, please bring your coffee cup, thermos!
Local partners
3-19 believes in a creative coffee experience. Inspired by art and community, 3-19 connects artists with coffee lovers both near and far, where they source their coffee and in their own communities. 3-19 roasts responsibly sourced coffee and prioritizes ensuring farmers growing the beans are receiving fair wages. Stop by their cafe on 26th & Capp and use the codeword "CREATIVE MORNINGS" for a free coffee!
Organizer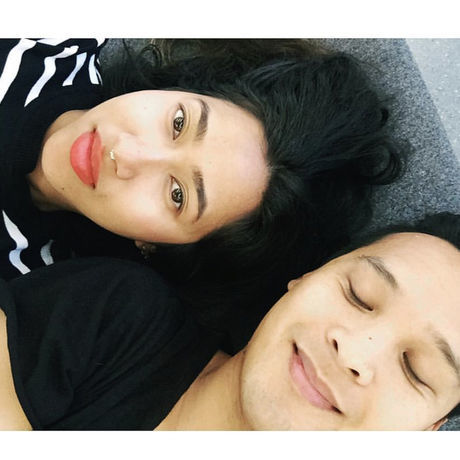 Amanda Assing
Location
Hosted at Mission Science Workshop
3750 18th St
San Francisco, California United States 94114
When October 18, 2019
8:30am - 10:00am