Amy Auscherman
May 31, 8:30am - 10:00am EDT.
part of a series on Preserve
About the speaker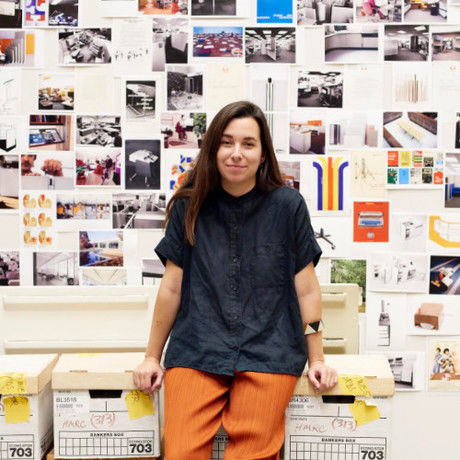 As Corporate Archivist for Herman Miller's extensive multimedia design archive, Amy has been facilitating use of the collection, conducting research, interpreting material, curating exhibitions, and contributing to design scholarship since joining Herman Miller in 2014.
Prior to Herman Miller, she worked on the National Endowment for the Humanities-funded project "Documenting Modern Living: Digitizing the Miller House and Garden Collection" at the Indianapolis Museum of Art from 2012 to 2014. Over the years, Amy has been invited to speak on the history of design as a guest lecturer at the University of Texas, Austin, the Palm Springs Art Museum, the Cranbrook Art Museum, and the Indianapolis Museum of Art. Amy has also been published by the Yale University Press and Vitra Design Museum. A sought-after interview subject for her expertise on design history, Amy has also been featured in Architectural Digest, Fast Company, Curbed, Cool Hunting, TED, and Vice among others.
Amy studied art history at Indiana University in Bloomington where she also earned her Master of Library Science in Rare Books and Manuscripts. She resides in Grand Rapids, Michigan, is an editor of Herman Miller's WHY Magazine, and chronicles her design research on Instagram for an audience of over 50,000 followers via @acid_free.
Additional details
Join us for our next event hosted by lead sponsor Herman Miller featuring their very own Archivist, Amy Auscherman! We can't think of a more fitting speaker for the topic of Preserve. ;) Breakfast and coffee will be provided per usual, as well as tunes by DJ AB!
A couple of notes:
Please watch this video before attending the event for safety purposes: https://www.hermanmiller.com/microsites/be-safe-in-the-office/

Please DO NOT arrive before 8:30 am to ensure we have adequate time for set-up to get you settled in and comfortable as efficiently as possible. Thank you!