Amber LaFrance [Virtual]
July 31, 8:30am - 10:00am CDT. Hosted at Your Home or Office
part of a series on Underdog
About the speaker
Amber LaFrance, President & Executive Publicist of CultureHype, has spent the last 11 years pushing the envelope of public relations. Her rule-breaking approach bucks tradition every step of the way, ensuring her clients stand out from the crowd.
Amber is a longtime advocate of Texas game-changers who began her career by shining an international spotlight on the state's vibrant arts & culture scene. With her industry knowledge & unstoppable work ethic, she's landed clients in top media like Forbes, The New York Times, Refinery29, The Wall Street Journal, Wired, Texas Monthly, Jimmy Kimmel Live!, BuzzFeed, & Women's Wear Daily.
In addition to her work with local creatives, Amber now partners with national brands, using her killer connections to create widespread buzz. She is the recipient of numerous industry awards including Fashion Group International of Dallas' Rising Star Award, CultureMap Dallas' Stylemaker Award, & Wade College's Distinguished Achievement Award. Amber co-owns the historic Longhorn Ballroom live music venue with her father Jay.
Amber believes good PR is about more than selling a story. It's about building one from the ground-up, & she's just getting started.
Local partners
Creative Circle is a specialized staffing agency connecting creative, digital, and marketing talent with local clients. Charlotte is one of the newest offices and we are thrilled to be here! Each Creative Circler has a background in design, marketing or advertising and wholeheartedly believes in the importance of living creatively!
Additional details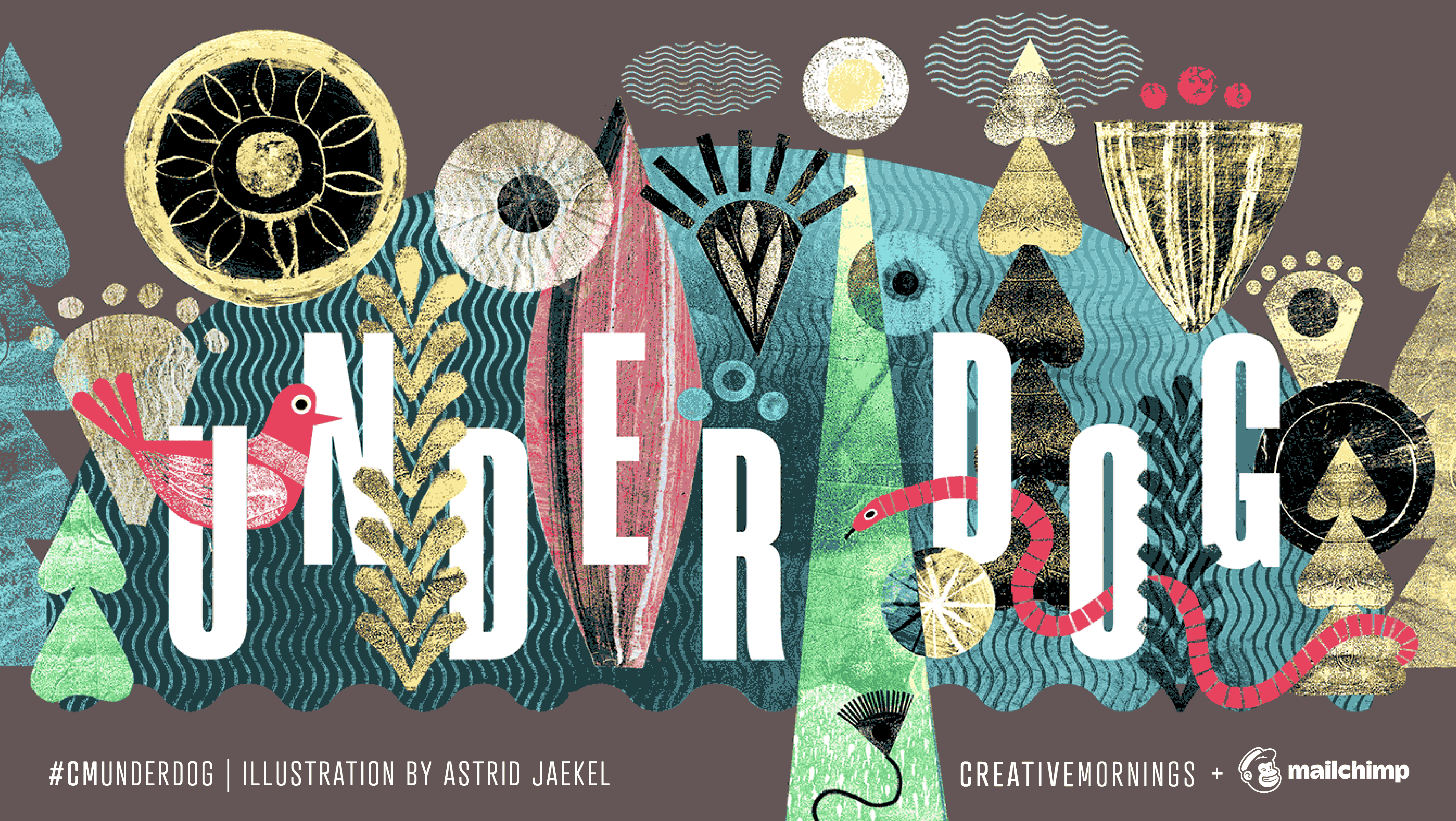 Our Edinburgh chapter chose this month's exploration of Underdog, Astrid Jaekel illustrated the theme, and it's presented globally by Mailchimp.
How does a virtual event work?
Sign up now to reserve your spot
Download Zoom and set up a free account
Thursday afternoon: you will receive the Zoom link (if not- check your spam)
Friday morning: we will send the Zoom link one more time around 8am
Friday at 8:30: it's on!

Location
Hosted at Your Home or Office
Streaming Online
Dallas, Texas United States 75201
When July 31, 2020
8:30am - 10:00am