Virtual
What are Virtual FieldTrips?
FieldTrips are meetups to interact, learn and collaborate in an effort to level-up your creative life. Built on top of our 20,000 monthly attendees at CreativeMornings talks, FieldTrips are community-organized events built on the spirit of generosity that has powered CreativeMornings events for the past 10 years.
Thanks for participating! We're lucky to have you.
All Abilities Online Life Drawing Taster
June 23, 12:00pm - 1:00pm EDT. Hosted at FieldTrips on Zoom
About this FieldTrip
Life drawing is a deeply focusing exercise that can give you time out from your own busy mind. Regardless of your perceived abilities, anyone can draw - and we are going to show you how! Leave those apprehensions aside, pick up a pencil/crayon/lipstick and some paper/recycling/space on the wall, and get ready to create something that didn't exist until you made it.
Topaz Pauls from Reconfigure Life Drawing in Edinburgh, and Hugo Wijngaard from Drawing Life in Glasgow, will guide you through some all-abilities approaches to life drawing that you can take into an IRL setting, or apply when drawing from a quarantine screen. We'll go through some warm-ups and lead into some longer drawings, talking about the qualities that make a drawing satisfying. You'll come away with some of the foundational approaches that all artists use to build their observational drawing skills - and a few dozen sketches to boot.
About your Host
Topaz Pauls has been in the business of drawing naked people for ten years. Most of the time, she is the naked person, but she flits to the other side of the easel as a life drawing events facilitator and sometimes tutor. She founded Reconfigure Life Drawing in Edinburgh as a platform which puts the unique creativity of the life models centre-stage and provide a warm, welcoming, relaxing haven for anyone of any artistic ability to come together, take time out for themselves, and explore different styles of scribbling on their own terms.
Hugo was awarded a scholarship to study intensive classes in life drawing, printmaking and animation at the Royal Drawing School in London, and set up Drawing Life to share what he loves with those less fortunate to attend such classes. Drawing Life has delivered hundreds of affordable and varied drawing sessions since 2016, collaborating with local artists, designers and creatives, and providing accessible and experimental sessions that anyone can enjoy. Drawing Life also runs a studio where local artists are supported with exhibitions and workshops.
Both Topaz and Hugo have recently moved their sessions online, and have been working to establish a safe and friendly environment which benefits the drawing and model community at the same time as raising money for local charities.
Organizer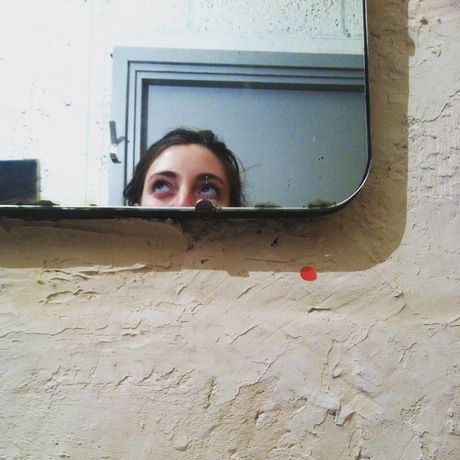 Topaz Pauls
Location
Hosted at FieldTrips on Zoom
Zoom
Brooklyn, NY United States
When June 23, 2020
12:00pm - 1:00pm