Alison King
– Hosted at Phoenix Art Museum
part of a series on Heritage
About the speaker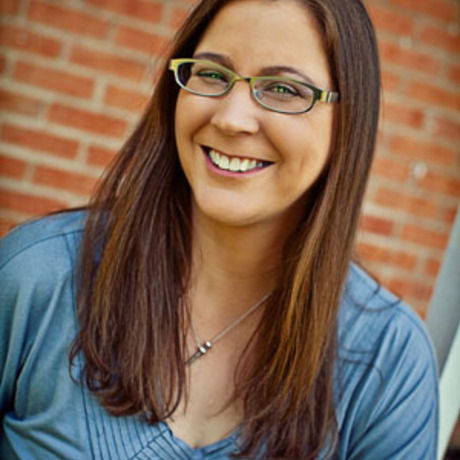 Scottsdale native Alison King is the designer, writer, coder, photographer and historian behind ModernPhoenix.net, Arizona's go-to source for midcentury modern design in Arizona. For ten years Modern Phoenix has published in-depth biographies, neighborhood reports, photo archives, vintage drawings, ads, photography and graphic design galleries spotlighting Arizona's midcentury heritage. She hosts educational events and tours in collaboration with Scottsdale Museum of Contemporary Art each April for Modern Phoenix Week. In 2011 Alison wrote the authorized biography of Valley architect Ralph Haver AIA at RalphHaver.com, and with the help of the Beadle family and student photographers greatly expanded the BeadleArchive.com website in 2013. One peak experience of her career was visiting the Getty Research Institute to bring back the vintage photography of Julius Shulman, the industry's unofficial photographer of record for the midcentury modern movement.
Alison is a frequent speaker at design and cultural events in the Valley including Phoenix Design Week, Modern Phoenix Week, Pecha Kucha, and Modernism Week in Palm Springs. When she's not living in the past she enjoys mentoring students for the future as Associate Professor of Graphic Design and History at The Art Institute of Phoenix.
Local partners
AIGA advances design as a professional craft, strategic advantage and vital cultural force. As the largest community of design advocates, we bring together practitioners, enthusiasts, and patrons to amplify the voice of design and create the vision for a collective future. We define global standards and ethical practices, guide design education, enhance professional development, and make powerful tools and resources accessible to all. Formed in 1989, the Arizona chapter serves the graphic design community and those in related fields within the state of Arizona, and augments the activities of the national AIGA. The Arizona chapter presents several popular and well-attended industry events, including Say Anything, web 101 and the FilmBar film series. Our chapter has increased its demographic reach in recent years, with especially strong representation in Tucson and southern Arizona. Our student membership, the lifeblood of our organization, is growing and highly engaged, providing a continuum of representation from designers just starting out through the most seasoned professionals. The mission of AIGA Arizona is to bring programming to the design community which helps to improve design ability, connect complementary disciplines, encourage social impact and promote community excellence.
A vibrant destination for more than 50 years, Phoenix Art Museum presents festivals, live performances, independent art films and educational programs that enlighten, entertain and stimulate. Its unique setting is a wonderful choice to host an event such as a holiday party, business luncheon or a very special ceremony.
Visitors also enjoy the interactive PhxArtKids gallery, vibrant photography exhibitions through the Museum's landmark partnership with the Center for Creative Photography, the lushly landscaped Dorrance Sculpture Garden, dining at the Museum's restaurant Palette, and shopping at The Museum Store.
Additional details
In 2009 acclaimed midcentury architectural photographer Julius Shulman was booked by Modern Phoenix for his first-ever talk on his work with Valley architects. When he became too frail to travel, Design Historian Alison King took the trip of a lifetime to the Getty Research Institute and brought Shulman's body of work in the Valley back to light. Alison's lively and passionate talk about her journey and our Valley's design history is rich with previously unpublished photographs by Shulman, all of it from Arizona's midcentury moment in the sun.
Location
Hosted at Phoenix Art Museum
1625 N. Central Avenue
Phoenix, Arizona United States 85004-1685
When
–