Alexander Shelley
September 26, 8:00am - 9:30am EDT. Hosted at National Arts Centre
part of a series on Compassion
About the speaker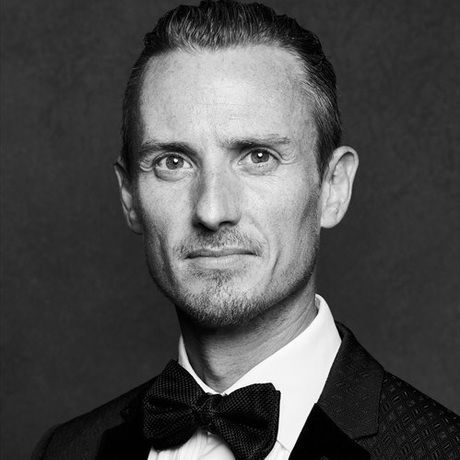 This month we are extremely excited to invite our CreativeMornings Ottawa community to the beautiful new NAC for a talk on compassion with Alexander Shelley, Music Director of the National Arts Centre Orchestra!
As a music director and established conductor, Alexander understands that to connect, we must have compassion. For him, this means compassion for the stories being told through music. Whether it's Romeo and Juliet (with the Royal Danish Opera) or Louis Riel (with the Canadian Opera Company and the NAC Orchestra) or symphonic music like Sibelius' symphonies and Handel's Messiah (which will be featured at the NAC this season), Alexander has mastered a compassionate connection with each composer, enabling him to tell the stories within.
Compassion was also a driving force in Alexander to not only becoming the Music Director of the National Arts Centre Orchestra, but being involved in many other incredible musical experiences, such as conducting the Royal Philharmonic and the Nuremberg Symphony Orchestras. Alexander Shelley's ability to connect through compassion has led him to do great things in his career and his craft, and we are excited to hear from him on Tuesday, September 26!
Local partners
Shopify is a commerce platform that offers a professional online storefront, a payment solution, and the Shopify POS retail application. Shopify currently powers over 150,000 online stores in over 150 different countries. If you like to break things for fun, and you're interested in working in a unique, large-scale environment where security and hacking on open-source software is a major focus, check out our careers page.
The National Arts Centre collaborates with artists and arts organizations across Canada to help create a national stage for the performing arts, and acts as a catalyst for performance, creation and learning across the country. It is also the only bilingual, multidisciplinary performing arts centre in Canada, and one of the largest in the world.
SAW Video is a not-for-profit, artist-run media art centre that fosters the growth and development of artists through access to equipment, training, mentorship, and programming. Our mission is to support a diverse community of media artists empowered by technology, programming and the exchange of ideas.
Additional details
CreativeMornings is a monthly breakfast lecture series for the creative community with chapters in 170 cities around the world. Each month we host an event that is always on a Friday, always in the morning, and always free. We provide coffee, a light breakfast, and a 20-30 minute presentation from a local creative person on the global CreativeMornings theme for that month.
Event Schedule:
8:00AM - Doors open
8:00 - 8:30 AM - Check in, enjoy breakfast
8:30 AM - Talk begins
9:00AM - Q&A with speaker
9:15 AM - Open pitch (have something to share with us? Now's the time!)
9:30 AM - Off to work!
About the theme:
Compassion is a pause button that reminds us of a fundamental truth: we're all stumbling and nobody has it figured out. The best part about compassion is that it's a learned trait—unlike your height or eye color—and the more we practice accepting others the sooner the easier it becomes to accept ourselves.
When this is at the forefront of our minds, we give people a chance to show up and be seen. When in doubt, the answer is compassion.
This month's theme was chosen by the Helsinki chapter and illustrated by Helsinki-based illustrator Sami Viljanto. Our September COMPASSION theme is presented globally by our partner Shutterstock across 173 chapters! Shutterstock is CreativeMornings' Global Partner for Visual Inspiration. Morning people like you can get 20% off Shutterstock's 125million image assets at shutterstock.com/creativemornings!
Location
Hosted at National Arts Centre
1 Elgin Street
Ottawa, ON K1P 5W1
When September 26, 2017
8:00am - 9:30am