Alejandra Bunster
– Hosted at The Historic Village of Vizcaya Museum & Gardens
part of a series on Survival
About the speaker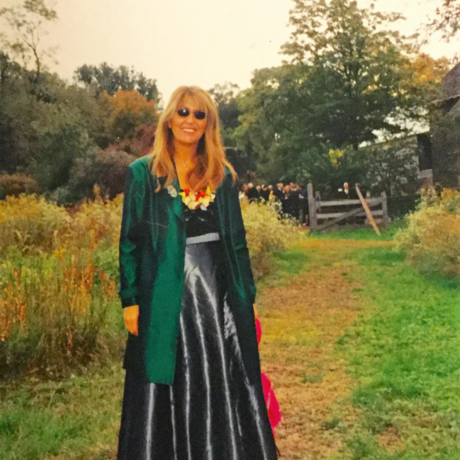 How does our creativity survive education?
Alejandra Bunster née Elsesser is a theater director and an educator who graduated from La Sorbonne Nouvelle Paris III , France where she lived for many years. She is the author of "Un Taller de Teatro" commissioned and pioneered by the Chilean Ministry of Education to add Creative Expression to the school curriculum. Worked in the Theater Department at The New World School of the Arts and presently works at Carrollton School of the Sacred Heart, developing "Creativity in Education" and teaching Creative Expression. Mrs. Bunster-Elsesser has visited all continents (except Antarctica…for the moment) and has studied and worked in many of them. She resides with her family in Miami, Florida. She is the author and hand made paper collage illustrator of the series Fairytales from Historic Florida . The first two books of the series "Blanchette and the Costume Design Gala at Vizcaya" and " The Bird That Forgot How to Fly Goes to the Everglades", are already published. The books include: Creative Expression Games to exercise Creativity and Imagination and Educational Facts on South Florida's History and Nature. " A whimsical and inspiring way of introducing content and an invitation to use creativity in education."
Local partners
Imagine a historic Italian estate in a spectacular subtropical setting and you'll begin to imagine Vizcaya! Built as the private winter home of American businessman James Deering in the early 1900s, Vizcaya is now open year-round for your enjoyment. We invite you to experience the beauty and history of Vizcaya's majestic Main House and expansive bayfront gardens, just moments from downtown Miami.
The New Tropic makes local media and events that help our fellow Miamians explore and connect with the fascinating, lovably eccentric city we call home. You can read a bit more about what we do, and why we do it, in this launch letter.
We publish a daily e-mail newsletter that curates the day's most important local news and shares original work we make. We produce events, from tours to art lessons to civic forums, that get locals together, exploring with and learning from each other. Our members get access to special content and events, and to a unique community of curious locals who share ideas, inspiration, and opportunities.
Location