Constança Araújo Amador
November 25, 7:30am - 9:00am WET. Hosted at ESPIGA
part of a series on Fantasy
About the speaker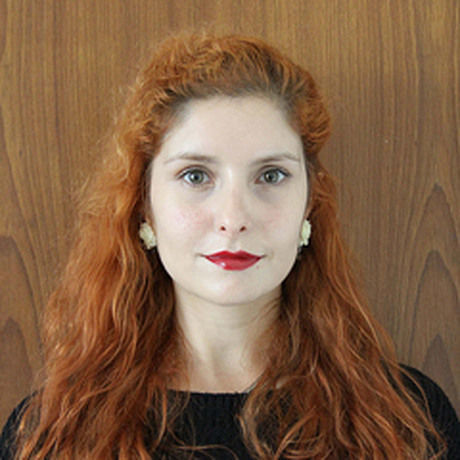 Vive no Porto, é Mestre em Ilustração e Animação, Pós-Graduada em Gestão Cultural e Licenciada em Artes Plásticas - Pintura, pela Faculdade de Belas Artes da Universidade do Porto. Frequentou a AVU (Akademie vytvarnych umeni v Praze), em Praga, República Checa.
Desenvolve o seu trabalho de ilustração a partir da Poesia Contemporânea Portuguesa. Poetas como Ruy Belo, Mário Cesariny, Herberto Helder e Daniel Faria são o seu ponto de partida, da palavra à mancha de aguarela. Foi directora de ilustração do Jornal Universitário do Porto (JUP). Orienta e realiza oficinas de ilustração e é monitora do Serviço Educativo no Núcleo de Arte da Oliva Creative Factory, em São João da Madeira.
Teve editados os livros Simão e a Caixa de Pensar (Trinta por uma Linha, 2016), Geração Descartável (Texto Sentido, 2015), Pessoas (Apuro Edições, 2015), Melancholia (Aonorte Cineclube Viana, 2013).
Local partners
Espiga – para alguns agricultura, pão, milho e desfolhada, para outros uma estrela binária. Para nós Espiga é Espaço de Imaginação, Gosto e Artes – uma galeria | bar, com um espaço multidisciplinar onde é possível comer, beber e relaxar.
O Canal180 é um canal português dedicado exclusivamente à cultura, às artes e à criatividade. Sempre a par da programação artística, o canal apresenta conteúdos inovadores, criados pela nova geração de artistas, fazendo, também, a produção e curadoria de variados projetos nacionais e internacionais, aliando a internet à televisão na mesma plataforma.
Additional details
CreativeMornings return to Espiga in November with a great talk by illustrator and visual artist Constança Araújo Amador.
The wonderful Espiga is just in front of Jardim do Carregal in downtown Porto, just a few minutes' walk from Cordoaria and the main entrance of Santo António Hospital. There are both public and private parking spaces in the area if you are driving. If you take public transport the nearest metro station is Aliados, about 10 minutes' walk.
Location
Hosted at ESPIGA
Rua Clemente Menéres 65A
Porto, Porto Portugal 4050-202
When November 25, 2016
7:30am - 9:00am