A Community Connection Experience with humhum
– Hosted at NYC | Zoom
part of a series on Promise
About the speaker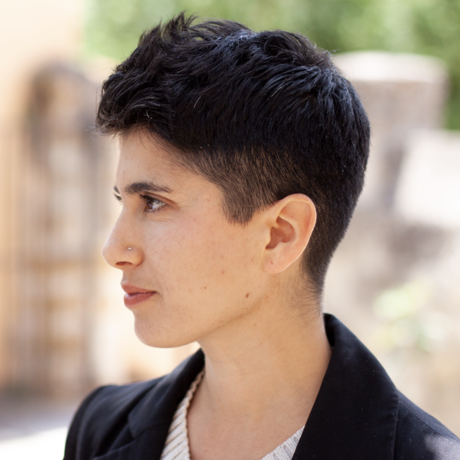 ❤️ With this month's theme of Promise, we wanted to honor a promise CreativeMornings made to our community from the very beginning. To be a place where you can gather and meet people in your local creative community. Ten months in to our new virtual existence, many of us are feeling isolated, we haven't made a new friend in months, and we're missing human connection more than ever. So this month we're breaking our typical talk format and bringing you a new experience, designed around connection.
COMMUNITY CONNECTION EXPERIENCE WITH HUMHUM
Join us for a connection experience designed and produced in collaboration with humhum — a platform for conscious, human-to-human connection, offering virtual experiences that bring us closer to ourselves as we connect with one another.
This 50-minute virtual connection experience weaves together breath, mindfulness, movement, and guided conscious dialogue to invite meaningful, and playful exchanges with others.
Think platonic group speed-dating but slower, and partly silent. Grounded in mindful awareness, and rooted in the shared intention to connect, at humhum we can check our self presentations at the door and offer our presence to others— first in silence, and then in conscious verbal communication. Just a bunch of humans— being themselves, together.
humhum reminds us of the sacredness of relationship, providing a safe, high-vibe container to practice connecting human-to-human in ways that realign us with our own essence. Together we drop-in to ourselves, and the here and now.
HOSTED BY ALEXANDRA BALLENSWEIG
This experience will be facilitated by humhum's founder and CEO, Alexandra Ballensweig. Through humhum, Alexandra is on a mission to shift the paradigm of how we relate to one another— shifting our outcome oriented relationship to engaging, to a process and growth-oriented one by changing the container within which we connect with one another.
humhum is an expression of Alexandra's love for both methodical and mysterious means of self-evolution, and her penchant for entrepreneurship and creative expression. Prior to founding humhum, she worked as a consultant in Strategic Design and Product Management for 7 years for fortune 500s and start-ups .
Alexandra is a KRI certified Kundalini Yoga teacher, and a Reiki Master Teacher and Facilitator trained in the Usui Method.
Personal practice plays a critical role in Alexandra's life and work. She has had the privilege of sitting multiple month-long silent retreats to study and practice meditation in the Theravada Buddhist tradition over the last six years. She maintains a committed daily meditation and yoga practice to live, work, and serve creatively, spaciously, and with integrity.
Local partners
Additional details
humhum is a virtual platform to practice conscious connection and dating.
Easefully Connect with Others
We offer meaningful and playful prompts that make for delightful, novel exchanges. You'll practice listening, and being witnessed— experiencing vulnerable and light-hearted interactions with others via guided discussion, shared silence, and play. We'll engage our bodies, hearts and minds.
Practice, Learn, Evolve
Learn tools like mindfulness and reflection to reconnect with yourself while meeting others. We cultivate presence, capacity to listen, discernment, and curiosity— releasing attachment to the outcome of what happens next.
Testimonals for humhum

"humhum creates a shortcut to authenticity that is otherwise unavailable. We are stuck in our patterned responses, and the prompts humhum offers push me to reflect, and surprise myself with my own answers, which feels great."

"It's a perfect way to meet people, and keep it mindful and sacred."

"This experience was exactly what I needed and have been looking for. The mindfulness was grounding, supportive, and comforting. It helped me navigate my experience."

"I loved the movement exercises, the prompts, the music in between, the quality and curation of the humans in the room. This event is a model for the future of relating. I also like the agreements at the beginning to create a safe and focused space!"


Special Guest Musician: Telly Leung
Telly Leung
is a New York City native, Broadway performer, recording artist, producer, & theater arts teacher.
His Broadway & national touring credits include Aladdin in Disney's "Aladdin" on Broadway, In Transit, Allegiance (with George Takei & Lea Salonga), Godspell, Rent (final Broadway company), Wicked (Boq, original Chicago company), Pacific Overtures, Flower Drum Song. He can be heard on many original Broadway cast recordings and has released two solo albums.
Telly passionately believes in "paying it forward" and giving back to the next generation of theater artists and performers. Besides being heavily featured as a performance coach for the Jimmy awards on PBS' BROADWAY OR BUST, he can also be frequently seen teaching as a guest instructor in master classes all over the country. In 2013, Telly joined the faculty at NYU's NEW STUDIO ON BROADWAY as an adjunct professor.

Thank you to our Music Partner Sing For Hope
This month's musical performance is brought to us by our music partner
Sing For Hope
, a NYC based organization harnessing the power of the arts to create a better world. We love their
SingforHopeGrams
where a professional musician will personally call and perform a song for your loved one, providing a moment of joy and musical connection. Find out more at
www.singforhope.org
January's Theme is Promise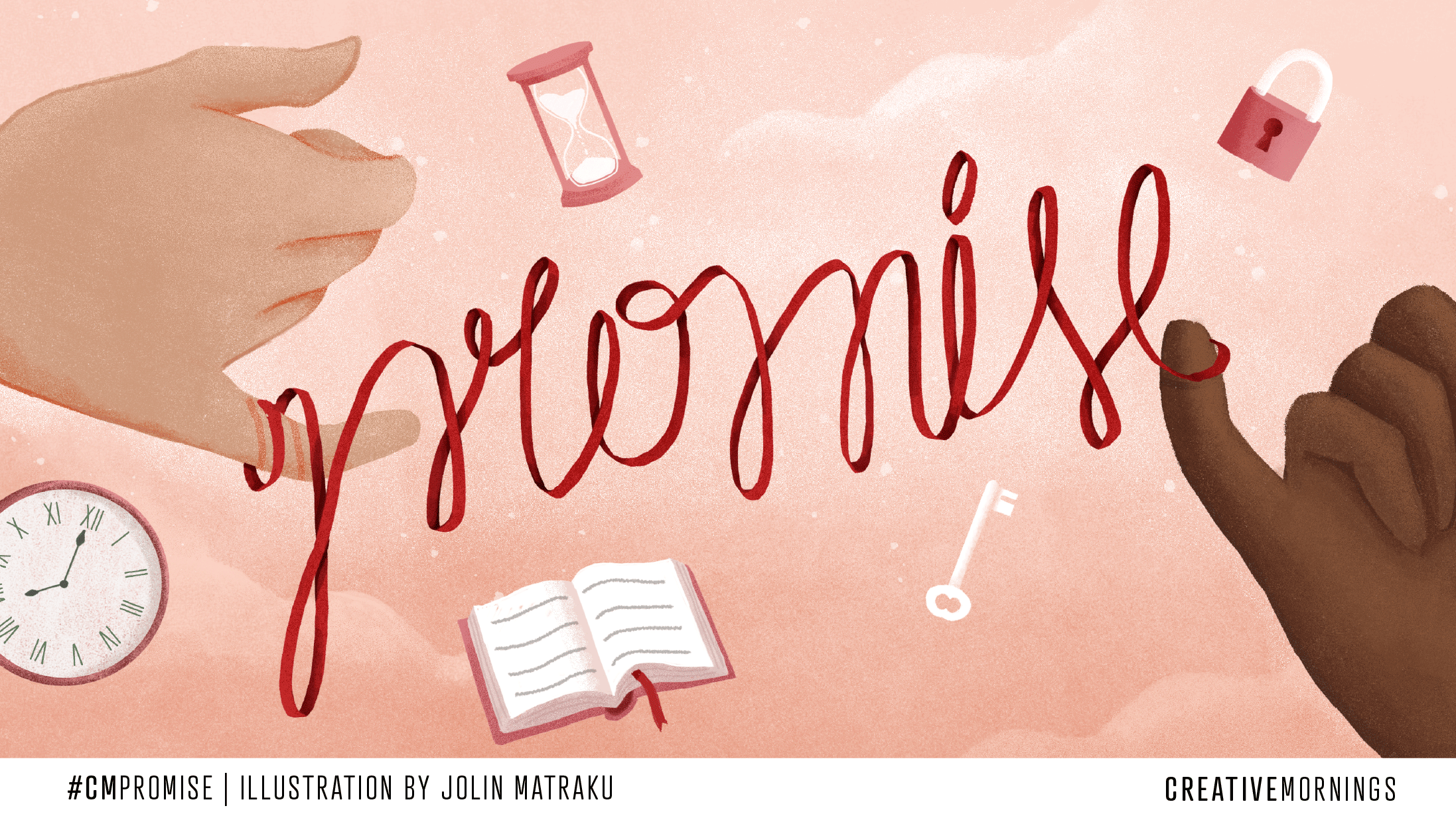 Our Tirana chapter chose our the first month's exploration of Promise and the talented Jolin Matraku illustrated it.
Location
Hosted at NYC | Zoom
Your home
New York, New York United States
When
–