Tomàs Fosch, born in Tortosa (1982), began studying jazz piano in his early years. Later on he moved to "Aula de Músics of Barcelona", and after that he studied at Liceu's Conservatory, where he obtained a bachelor's degree in jazz piano in 2011. He has recently returned from the USA (Texas) where he finished a Masters degree in jazz piano at the UNT (University of North Texas). Tomàs has taken classes and masterclasses with Aaron Goldberg, Bruce Barth, Michael Kanan, Stefan Karlsson, Michael Palma, Dan Haerle, Ed Soph, Jerry Bergonzi, Tygran Hamasyan, Jaume Vilaseca, Mariano Díaz, Iñaki Sandoval, among others.
He has performed and toured Europe with reggae / funk / ska bands like "CostoRico" and "Muyayo Rif", among others. In 2011 he participated in the International Jazz Festival in Luanda (Angola) with musicians such as Raynald Colom and Armand Sabal·leco, playing with the local artist Simmons Massini. He has also participated several times in the jazz festival "Mostra de Jazz de Tortosa". Tomás is also an active pianist in Barcelonas musical scene, where he has played at the WTF jam session in Jamboree jazz club, Campari Milano, Jazzsi Club, Big Bang Bar, Robadors 23 among others. He has also participated at "l'Hora del Jazz 2015" festival in Barcelona where he played with his project "NYC-TX Connection" along with musicians such as Ramón Prats and Gianni Gagliardi. Besides that, with the group of Italian guitarist Paolo Tomaselli, presenting his album "Floating Bridges" in Jamboree and the "Jazz Tardor 2015" Festival in Lérida.
Tomàs presented his trio debut album in 2013 "Lluç Jazz" (Quadrant Records) along with drummer Guillem Arnedo and bassist Jose López. Recently he released "MASO / Tomàs Fosch Sextet" 2015 (Temps Record), second album recorded in USA at the Panhandle studios (Norah Jones, Snarky Puppy) with american and spanish musicians. MASO is showcased in Spain with Marc Ayza on drums, Tom Warburton on bass and Gianni Gagliardi on sax among others.
A Leonardo DiCaprio, por su poder camaleónico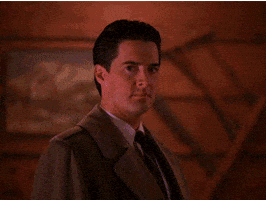 Tomàs' CreativeMornings activity